Key Takeaways:
The controversial meme coin is gaining a questionable reputation.
Trading $PSYOP is not profitable, Lookonchain assures
Vydamo, the former engineer at FTX, voiced his high negativity about the nature of the project.
Read
CoinChapter.com
on
Google News
YEREVAN (CoinChapter.com) — Notorious crypto daredevil Ben.eth unveiled his new memecoin, PSYOP. Traders have loved and hated him for the launch, given that the token's biggest investors now sit atop heavy losses. Let's dwell.
Lookonchain's view on PSYOP and its biggest pre-sale investors
Analysts at Lookonchain, a data resource, looked into PSYOP's profitability since its pre-sale, suggesting investing 10 Ethereum tokens, or ETH, into the token would return investors with only 1 ETH.
Don't believe them? Then let's observe these investors' portfolios.
Early Investors Suffered 90% Paper Losses
For instance, one of the investors bought over 5 million PSYOP for about 29 ETH from Ben.eth. Theoretically, if it had sold its entire PSYOP possession as of May 19, it would have received a little less than 3 ETH in returns — an approximately 90% loss overall.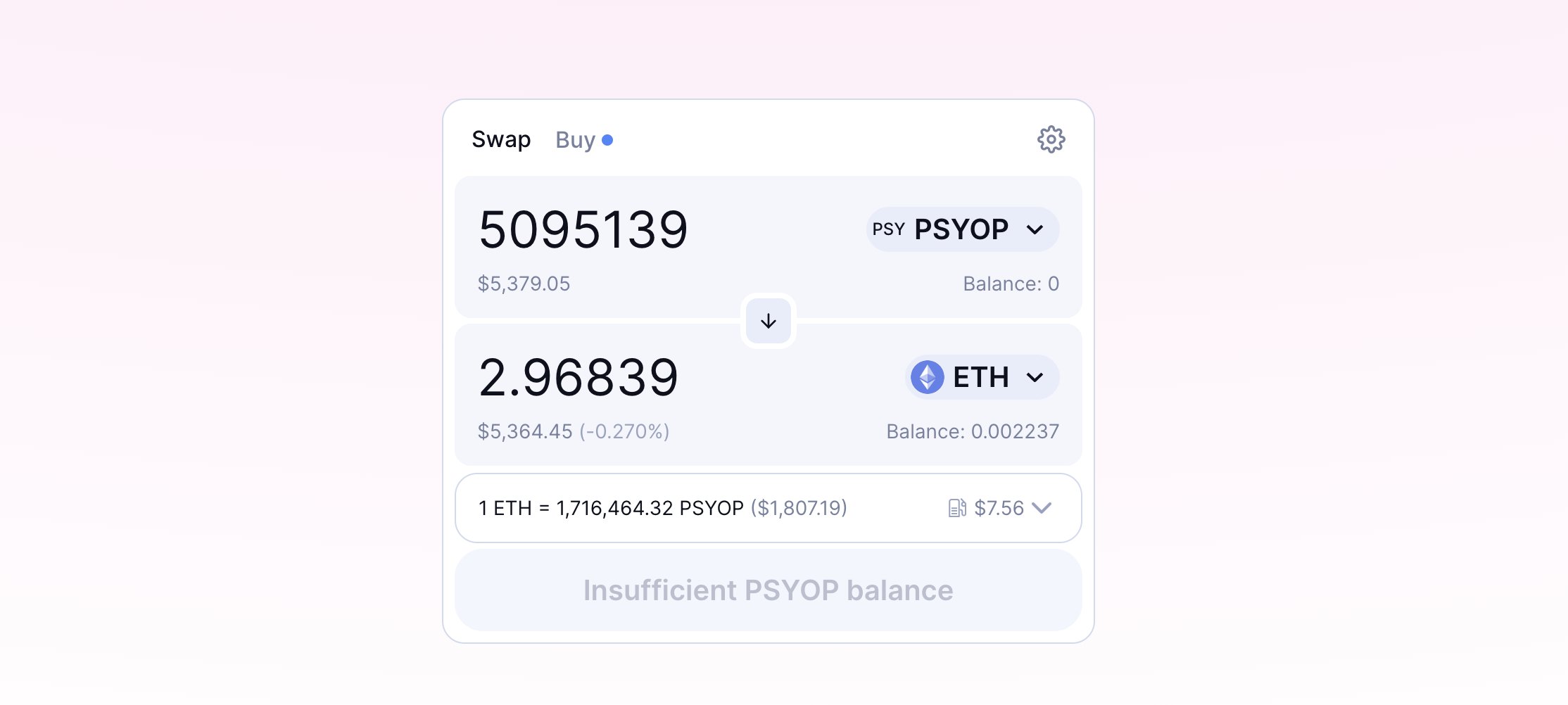 Another investor purchased 4 million PSYOP from Ben.eth for 21 ETH. Its investment on May 19 was down 90% to 2.15 ETH. The same entity separately bought 10.21 million PSYOP for 6 ETH.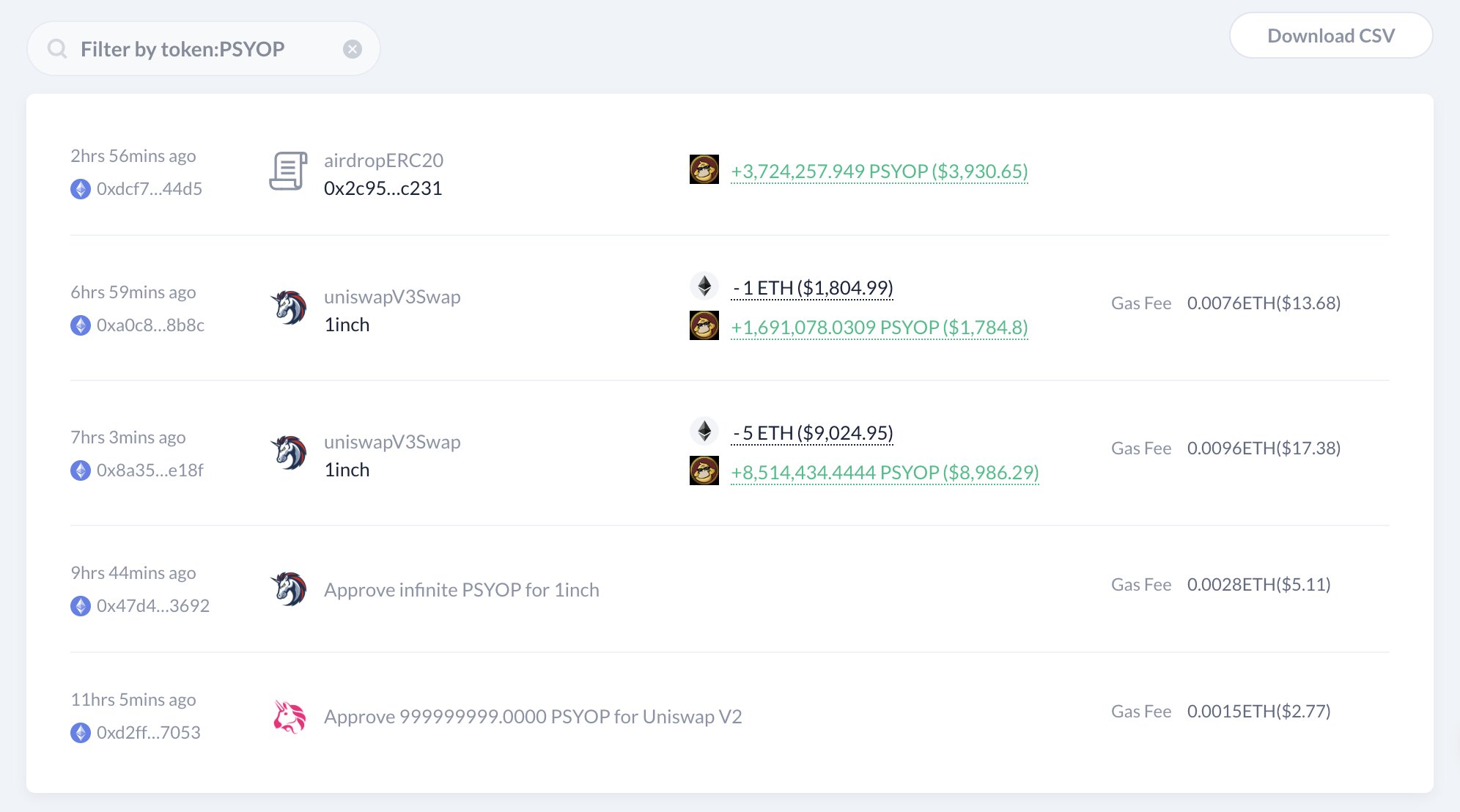 Similarly, one investor spent 20 ETH on buying 4 million PSYOP tokens and, in another purchase, bought 3.97 million PSYOP for 2.28 ETH. Then, it sold the entire PSYOP for 2.2659 ETH. In other words, heavy losses again.
Lookonchain analysts argued that trading PSYOP is not profitable, given the underwater portfolios of the three investors mentioned above.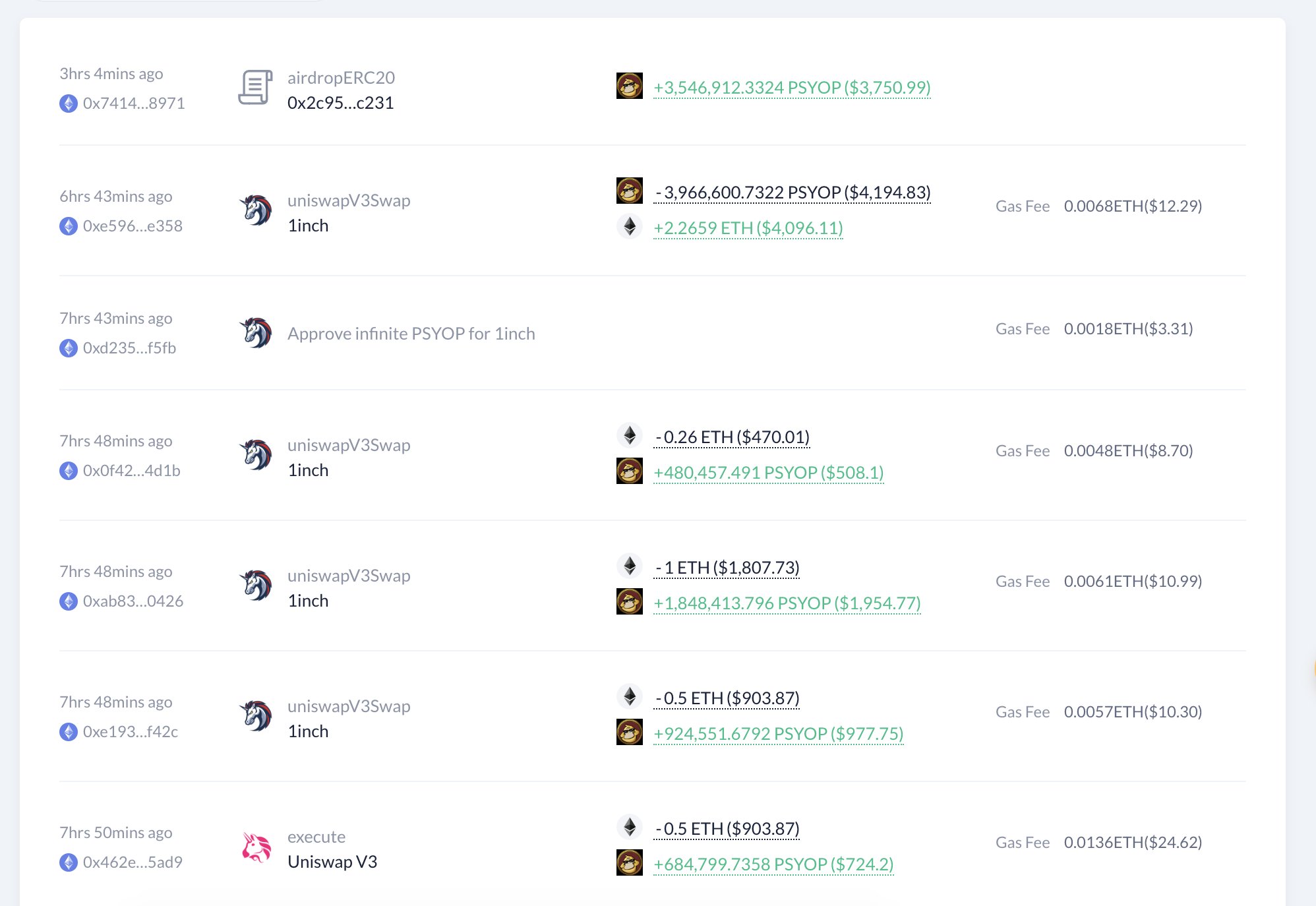 A Pump-and-Dump Scam — Analyst
Vydamo, a former FTX engineer and Ethereum developer, recently went public with screenshots and said that Ben.eth doesn't have the best intentions toward the cryptocurrency community.
He argued that PSYOP's official smart contracts include a function that enables whitelisted wallets
"to transfer coins from ANY wallet holding the coin to a target wallet." As a result, the token holders face constant risks of losing their funds.
Vydamo said he had never worked with someone more "unprofessional and deranged," adding that after understanding the real goals of the project, he left it before payment. He was to be rewarded with $1 million worth of PSYOP tokens after participation in its inception.
He hints that the token resembles a "pump and dump" scam. Ben.eth responded to these allegations, saying they are "FUD."
The post Trading PSYOP is Not Profitable — Early Investors Lose 90% appeared first on CoinChapter.