There's a chill in the air, as winter has started to come in full force across the northern hemisphere, so what better time of year is there to stay in and enjoy some quality time behind the controller or keyboard? As we cozy up for some long months of cold weather and button mashing, developers across the industry are hard at work on their next big releases, so let's check in on all the hottest claims made in the last week.
Where better to start than with Hideo Kojima, who's still keeping tight-lipped about his super secret next project, saying the details won't be ready to release until 2023.That's all right though, because we've heard from plenty of other renowned developers about the status of their upcoming titles, like Masaru Yamamura, the director for Armored Core VI: Fires of Rubicon, who is promising an aggressive battle system similar to another FromSoftware title, Sekiro: Shadows Die Twice.
RELATED: Hideo Kojima Reveals Death Stranding 2 At The Game Awards
Meanwhile, Will Shen, the lead quest designer behind Starfield, is touting his game's story, which will include a return to Earth and Mars to discover what happened to our own solar system, and player choices will determine which members of the cast of characters survive the tale. On the other side of the coin, the developers behind Wo Long: Fallen Dynasty have put story aside to show off some truly brutal combat. And while no solid plans for the release of another Bayonetta title have been announced, Director Hideki Kamiya has made a vow that he will never let the series die.
Some Good Viewing's On The Way Too
As great an activity as winter gaming is, it's good to take a break once in a while, even when you're snowed in. And while they may not all be ready by the time spring breaks, there's been plenty of developments in the world of game-based television and movies this past week as well.
Amazon Prime Video has an order for a live-action God of War television series, with Santa Monica Studio's Cory Barlog as an executive producer. So while Ragnarok may have been an impressive cinematic game, hopefully soon we'll be able to putdown the controller and just watch Kratos do his thing. Also, Henry Cavill may have given up playing both Geralt of Rivia and Superman, but that doesn't mean he's done helping adapt games into live-action television, as it sounds like Amazon is also looking for a Warhammer 40,000 streaming series with Cavill doubling up as both producer and star of the show.
RELATED: God Of War Ragnarok And Modern Warfare 2 Were PlayStation's Most Downloaded Games For November
Turning to the silver screen, Five Nights At Freddy's seems to have added its first cast members for its film adaptation. Star of Scream and Scooby-Doo Matthew Lillard appears to have signed on for the film project, along with Hunger Games standout Josh Hutcherson, though there's no word on who either will be playing.
The Game Awards had a record number of viewers this year, topping 103 million worldwide. And as long as we're talking about viewing, how do you feel about ads? That may be a question Microsoft is considering, as its survey results could determine whether we get a cheaper-but-ad-filled version of Game Pass.
Bridging The Gap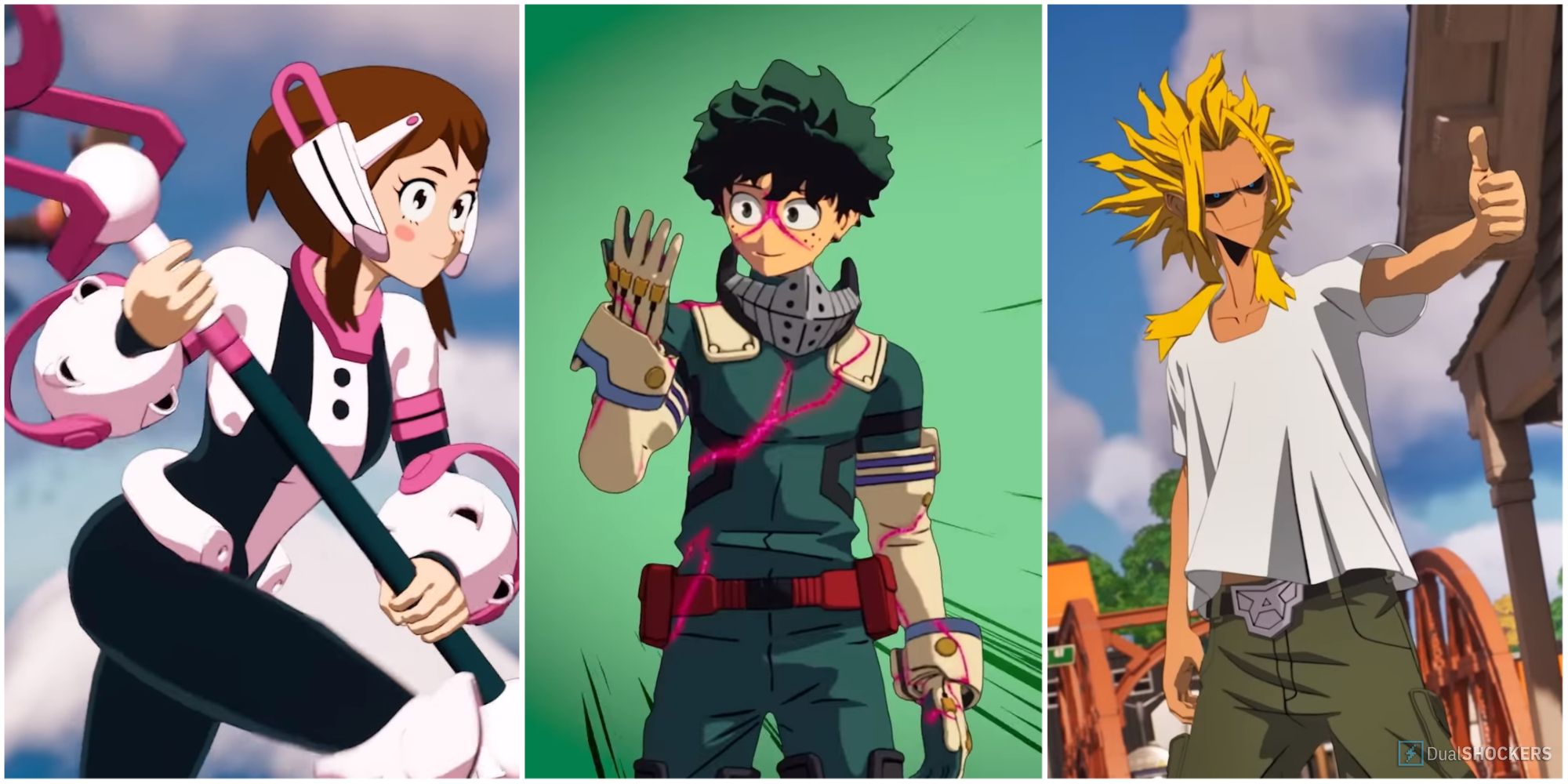 And while it might not be everyone's cup of tea, the number of major anime announcements this week can't be ignored either, including some that unite the worlds of anime, gaming, and live-action streaming television. Superhero tale My Hero Academia leads the charge, covering all three bases with the announcement of its official Netflix adaptation as well as an in-game crossover in the world of Fortnite. With so much going on, its no surprise that mangaka Koehi Horikoshi needed a week off to regain his health.
And who could forget about Pokemon? We've been following Ash Ketchum's journey for 25 years, and he hasn't aged a day, but it seems its finally coming to an end with the introduction of the two new series protagonists. And the orginal actor who provided Ash's voice also issued a fond farewell on his behalf, promising that "it's not the end as long as we continue to travel together."
NEXT: DualShockers Week In Review: The Top News Stories From December 5-11