A Bandai Namco Group mixed-media project coming this year.
On Monday, Bandai Namco revealed a new key visual for the upcoming anime Synduality along with additional cast members. The newest cast members and visual were released on Synduality's official website, which also published information on Monday about where to find Synduality at the JapanAnime event in March.
The announced cast members include Takeo Ōtsuka as Kanata, Yūsuke Kobayashi as Tokio, Fuminori Komatsu as Mouton, Konomi Inagaki as Ellie, Ayaka Ohashi as Ange, and Taito Ban as Kurokamen. Previously announced cast members included Aoi Koga as Noir, Nagisa Aoyama as Ciel, and M.A.O. as Schnee.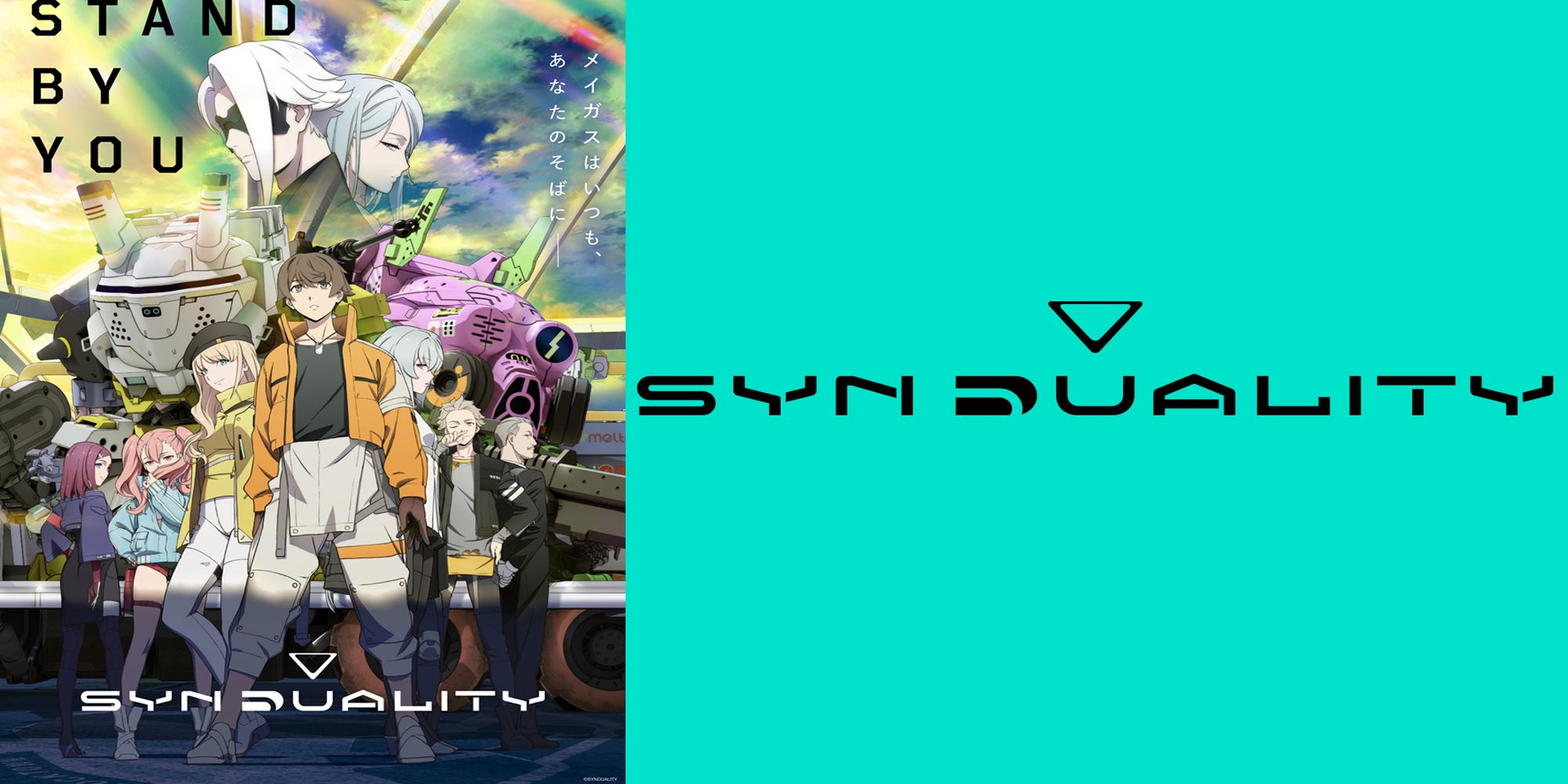 RELATED: A Galaxy Next Door TV Anime To Premiere On April 8
Yūsuke Yamamoto will be directing the TV anime series, with the original story concept by Hajime Kamoshida. Other announced staff members include production design by Kō Inaba, and legendary design by Kazutaka Miyatake. The chief animation director in charge of character design is Kenichirō Katsura, and Takashi Aoshima is the series script supervisor. The art director has been announced as Kenta Masuda, and Masato Nakayama is composing the music.
Overall, Synduality is a mixed-media project created by the Bandai Namco Group. The upcoming anime is set to premiere this year on TV Tokyo and other networks, and Disney+ will exclusively stream it worldwide. A Synduality third-person shooter game has also been announced by Bandai, which will also be released this year for PC, PlayStation 5, and Xbox Series X|S. Although the anime is based on the soon-to-be-released game, it is set in the year 2242, 20 years after the video game's storyline.
With that being said, both the upcoming game and anime take place in a futuristic world where AI and humans must not only co-exist, but cooperate to survive. The game takes place in the year 2222, years after a poisonous rain called The Tears of the New Moon wipes out most of humanity. The rain also gave birth to some mutant creatures that now hunt the population, so humans do the logical thing and create an underground bunker where they can survive.
That's where the AI comes in. Apparently, they are also living underground. Then, the anime takes place 20 years later, when humanoid androids known as Magus now exist. The whole project is a lot, but looks to be something worth watching and playing. It hasn't been announced if the game will be released before the anime, so fans should be careful not to get their timelines confused as both release this year.
NEXT: One Piece Film Red Becomes 4th Highest Grossing Anime Film Of All Time