In Monsterz Revenge, you will need to manage your own personal fast food restaurant in a graveyard your employees are the undead and create monsters to be your staff as they make food, entice humans to eat the food and then capture the humans so you can collect points to expand on your restaurant. Monsterz Revenge! reminds me of many of the games that you can find on Facebook. It seemed like a cross between Cafe World, FarmVille and YoVille except with monsters. There are many things that you can achieve while playing this iPhone title, and I'll explain them in further detail in this review. You know the routine.
As I mentioned previously, you'll need to make a fast food restaurant and expand on it. Many of the activities throughout Monsterz Revenge include mini-games where you'll need to bring Frankenstein to life by sending electricity through his body by hitting the appropriate colors on screen. The more monsters you hire for your staff, more mini-games will be available for you to play, such as battle mode: where you will need to destroy competitive restaurants and seek your revenge.
Monsterz Revenge isn't an overly complicated game and by all means could be played in a casual way. It's fairly easy to make food and wait around for them to finish cooking in your kitchen after all. Every piece of food will take a certain amount of time to cook. Anywhere from 15 minutes to a few hours. Thankfully, your iPhone or iPod Touch will let you know when your food is ready for you.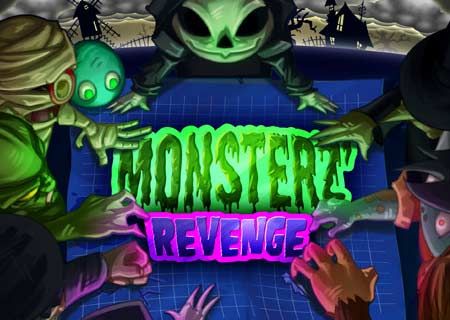 Monsterz Revenge requires a wi-fi connection if you want to play and I'll be honest here, I don't really feel like this was a good route to take. If you are like me and get your wi-fi from your neighbors (who are really your parents) and you can't quite depend on a great connection all the time, it may take a little longer to rank up. Also, without this wi-fi connection, you won't be able to play the game at all.
I hate to say this, but I didn't really care for Monsterz Revenge… I felt that it was cheesy, the gameplay was slow and not all that entertaining. The only thing that this title had going for itself was the animation. Other than that, this game was a flop. I personally hate saying stuff like this about games because the creators put so much time and effort into making it and putting it together, but honestly if the game is bad, then it needs to be pointed out… and this was the case with Monsterz Revenge.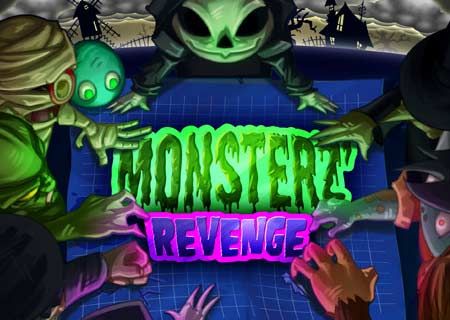 Adults, stay away. Kids, have fun. Gamers who enjoy the types of games that you can find on Facebook, this is may be right up your alley.
Game: Monsterz Revenge!

Platform Reviewed: iOS
Developer: Astro Ape Studios
Publisher: Astro Ape Studios
Release Date: April 28, 2011
MSRP: Free
Review Copy Info: A copy of this title was provided to DualShockers, Inc. by the publisher for the purpose of this review.