Razer is using CES 2023 to expand its soundbar lineup with a top-tier model with its own subwoofer. Specs include a frequency response of 40–20,000 Hz and a max sound pressure level of 98 dB. But for those who prefer being extremely cautious with their gadgets when it comes to privacy and security, the Razer Leviathan V2 Pro's integrated camera is disappointing to see.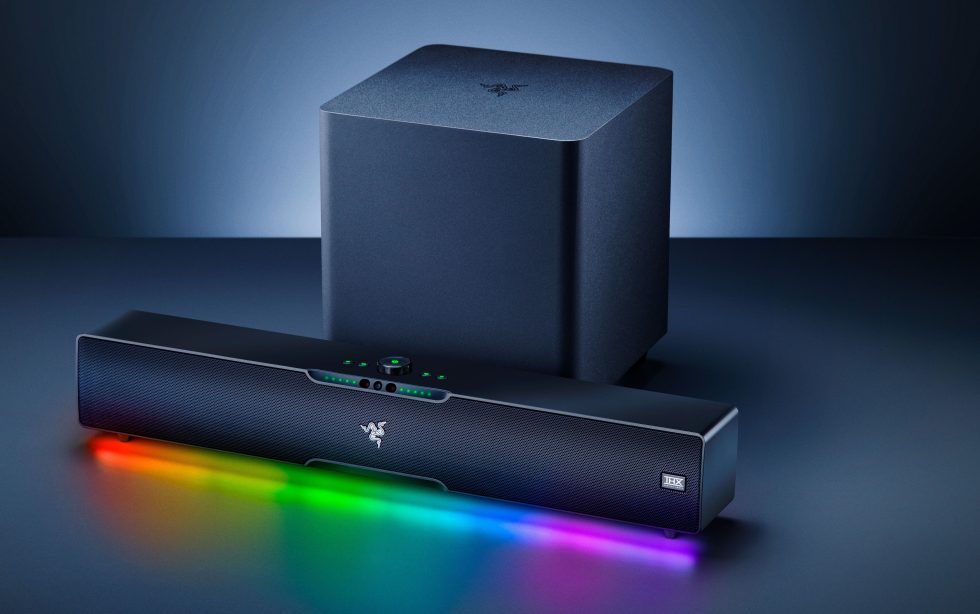 But Razer insists that the infrared camera, which exists in the front-center of the speaker, is all in the name of next-level virtual surround sound. Using head-tracking AI, the soundbar can tell where the user is and create a virtual soundscape with the listener as the center point. The beamforming technology comes from Audioscenic, which discussed the feature as research at CES 2017 and demoed it at CES 2022. The tech allows the soundscape to change while it tracks you as you move.
That makes the soundbar a unique product, with Razer aiming to expand PC audio capabilities without filling home offices and gaming dens with physical speakers. The Leviathan V2 Pro uses THX Spatial Audio virtual 7.1 surround sound (Razer acquired THX in 2016) and, per Razer, focuses on "crisp, clear treble" and "deep, punchy bass" through three different audio modes, which you can toggle across through a button on top of the soundbar.
The THX Spatial Audio Virtual Headset mode is supposed to convert stereo sound into 3D audio, making it fit for listening to music on Spotify, for example.
THX Spatial Audio Virtual Speakers is the 3D mode for 5.1 and 7.1 sources, with Razer seeing users primarily using it for watching movies and gaming. In a press briefing, a Razer spokesperson said the mode uses constructive and destructive interference to position audio.
The final, non-3D audio mode is for when other people are in the room. The Leviathan V2 Pro doesn't use the camera or beamforming and, instead, attempts to fill the entire room with audio.
But without a physical shutter, there's no way to be certain that the camera isn't capturing anything. It seems easy enough to forget which mode the soundbar is in or that it's on. And we needn't remind you of unexpected bugs and camera-based security threats or the inherent potential (like any gadget) for accidental hardware damage.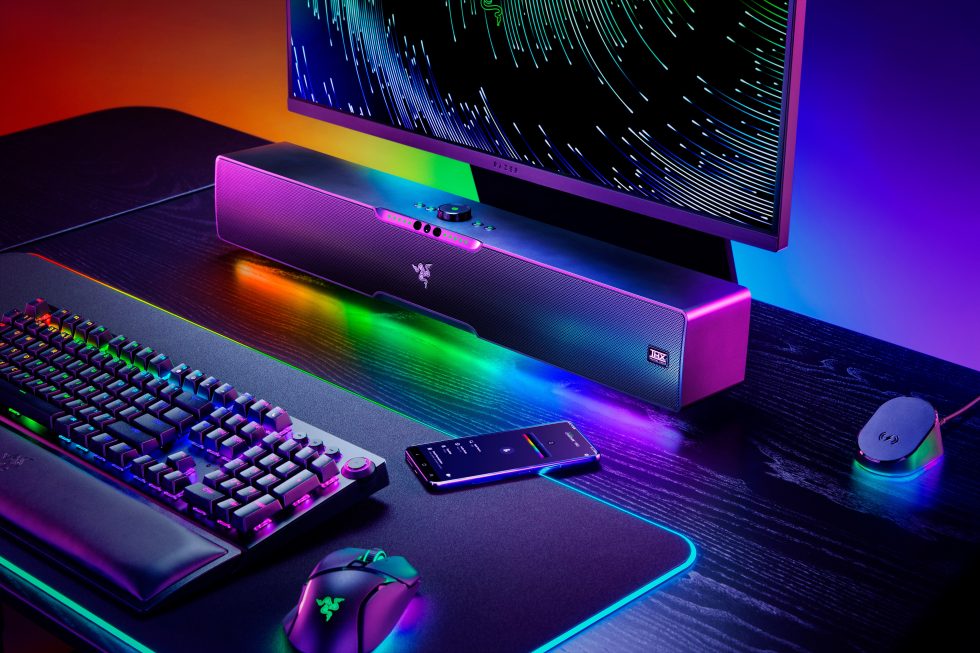 Still, companies like Razer continue to push cameras that use AI in consumer products and encourage people to leave them on and open to enable their features, like quick logins. Recent examples include the integrated camera in Dell's 6K monitor announced this week and the HP Dragonfly Folio G3 laptop, which uses its webcam to automatically dim the display when it can tell you're not looking or if it sees someone peering over your shoulder.
There are other audio products, mostly headsets, that use camera-free head-tracking. I've tried head-tracking PC headsets, and their effectiveness varied greatly depending on the content I listened to. Head-tracking created a shifting effect when I moved my head while listening to music, and the effect's usefulness differed across various games. Razer's soundbar and subwoofer have a different task ahead of them, though, as they pump audio out into the open air in various types of room setups.
The Leviathan V2 Pro will do so with a pair of 2-inch full-range drivers and a 5.25-inch down-firing subwoofer. Razer equips its $250 Leviathan V2, which lacks head-tracking but has THX Spatial Audio, with two full-range drivers (2×4 inches), two tweeters (0.75 inches), two radiator drivers (1.7×5.3 inches), and a subwoofer (5.5 inches). The lower-priced Leviathan V2's range has a higher low-end (45 Hz versus 40 Hz) than the Leviathan V2 Pro. Both have a 10-band EQ that's adjustable in Razer's Synapse software.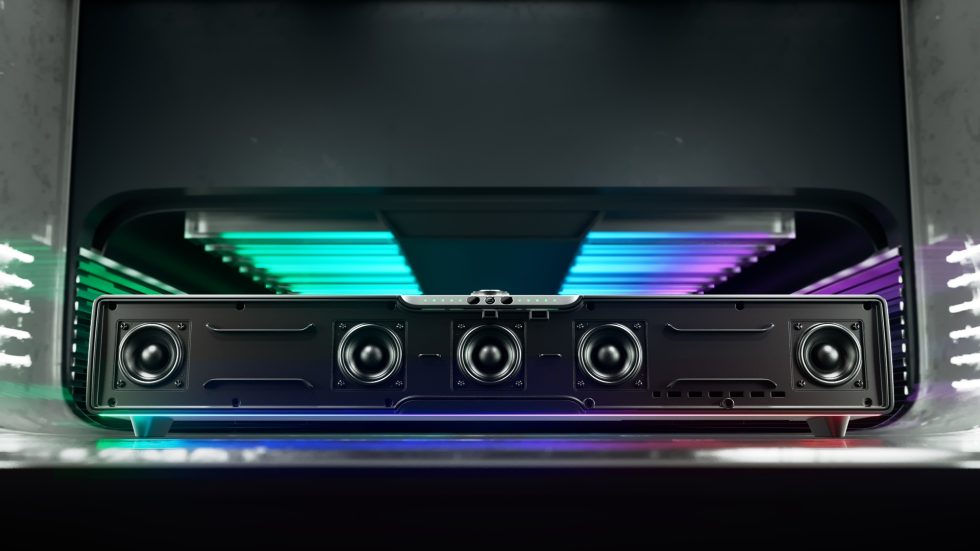 The soundbar's backside contains a subwoofer output port, a 3.5 mm jack, and a USB-C 3.0 port. Despite its price, you don't get HDMI, as Razer designed the soundbar to live under PC monitors. You can also connect devices, such as a phone, tablet, or Nintendo Switch, to it via Bluetooth 5.0.
For those perfectly fine with camera-equipped audio, or sticking tape over it, the Leviathan V2 Pro is $400.