A highly customizable controller with the same design concept as the DualSense.
Sony's CES 2023 presentation didn't reveal a new TV for the first time in years, but it did have a bunch of announcements for PlayStation. The company is taking the next step towards making PlayStation even more accessible with its latest accessibility controller, codenamed Project Leonardo.
This controller will enable gamers with disabilities to experience their favorite games just as everyone else. Its highly customizable form factor allows users to adapt it the way they want for different games.
RELATED: Reframing Love: Why The Last of Us Part 2 Still Has Major Impact
As mentioned on the official PlayStation Blog, SIE designer, So Morimoto said, "Project Leonardo is part of the PS5 product family and is based on the same design concept. We were inspired by the idea of all players enjoying the world of PlayStation together". He also mentioned how the team fixated upon a 'split controller' design as they wanted to enable free-form customization.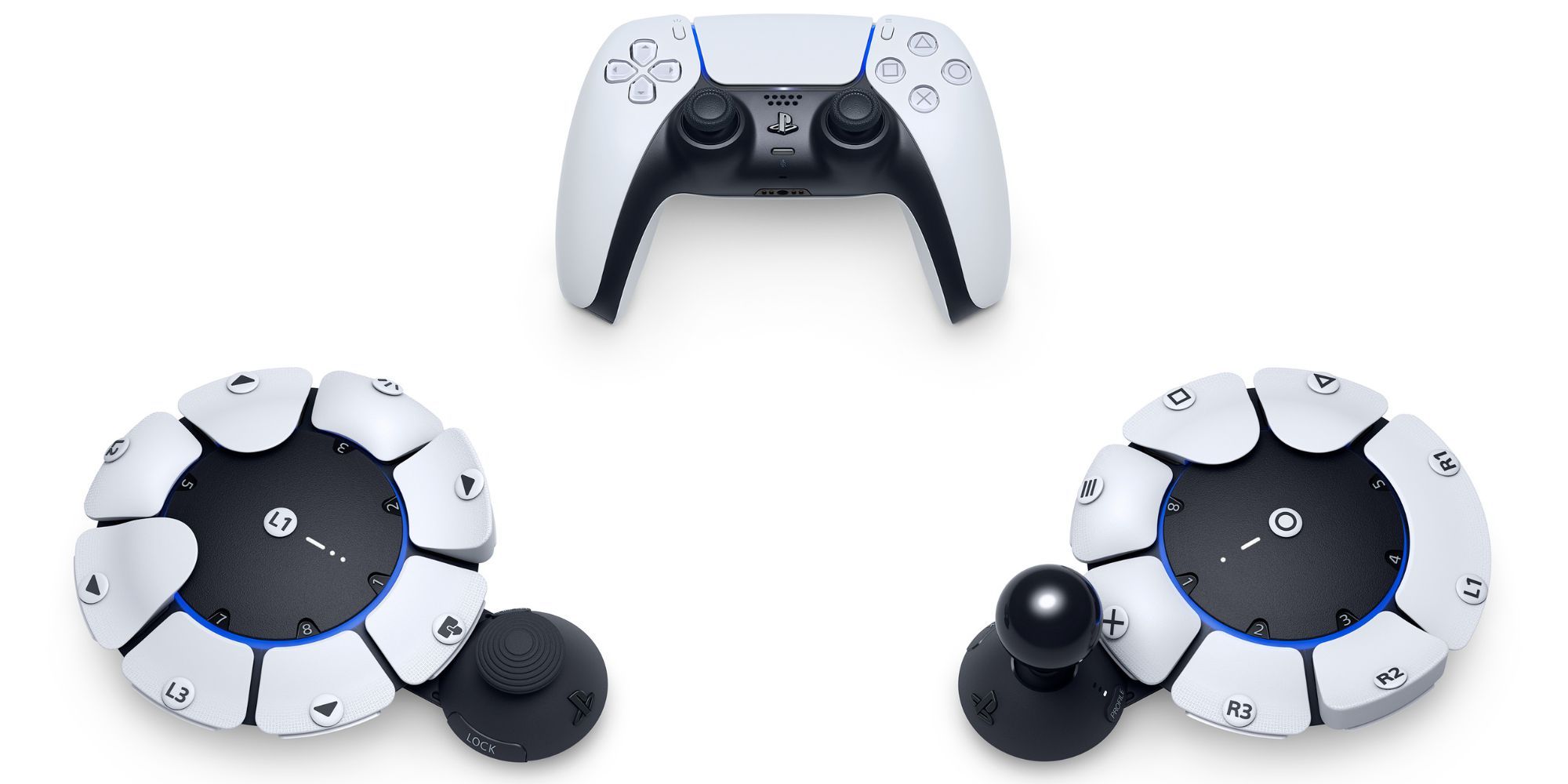 Project Leonardo is developed with the help of accessibility organizations like AbleGamers, Stack Up, and SpecialEffect. The way this controller can be used is also quite unique. For instance, one Leonardo controller can be used as a single standalone controller where buttons can be mapped according to the user's preference. Interestingly, one button can also be customized to serve the function of two buttons. It also supports a variety of switches and accessories via 3.5mm AUX ports.
It even allows users to save these preferences in different profiles, where up to three different profiles can be saved. Aside from being used as a standalone controller, Leonardo can also be paired with another one to function as a single controller. Furthermore, it can also be connected with a DualSense controller if you prefers that, or you use all three, that is, two Leonardo controllers and a DualSense, to work as one, or to be used collaboratively. That's not all as you can also swap the analog stick caps and adjust the distance of buttons from the stick.
Sony's CES showcase was full of surprises as we got a first look at the upcoming Gran Turismo movie, and also found out that GT 7 is launching on PSVR 2 as a free upgrade.
NEXT: Hitman 3 Becoming World Of Assassination Is The Right Call