The Oppo Find X6 line could comprise some of the best phones of 2023, with the Oppo Find X6 Pro, in particular, potentially counting among the most technically advanced handsets we've ever seen.
The upcoming series doesn't have the same level of hype around it as, say, the OnePlus 11 line – let alone the Samsung Galaxy S23 or iPhone 14 – but there's every chance the Oppo Find X6 will be able to compete with all three models in terms of specs and performance (for context, the Oppo Find X5 Pro is already one of the best phones around).
Below, we've rounded up everything we know so far about the Oppo Find X6 and its Pro and Lite siblings. We've also included a list of the things we most want to see from the Oppo Find X6 line to make it as good as possible.
Cut to the chase
What is it? The next line of flagship Oppo phones
When is it out? Probably March 2023
How much will it cost? Unknown
Oppo Find X6: release date and price
While there's been no official word on the Oppo Find X6's release date, yet we can take a good guess, as the Oppo Find X5 and Oppo Find X3 lines (there was no Find X4) went on sale in March of their respective launch years.
So, March 2023 seems a highly likely launch month for the Oppo Find X6 – along with the Oppo Find X6 Pro and Oppo Find X6 Lite, since the standard model, Pro and Lite were all announced at the same time in the Find X5 line.
In terms of the phones' availability, we don't expect the Oppo Find X6 Pro to be released in the US, UK or Europe, with a China-exclusive launch looking likely – to begin with, at least. We're not sure if the Oppo Find X6 will ship to regions outside of China, but the rumors regarding its more expensive sibling don't bode well. 
The lack of US availability for the Oppo's Find X6 Pro isn't much of a surprise, mind. Oppo doesn't have any retail partners in the US, and neither does it operate its own US storefront. We were, however, holding out hope for some form of release outside of China. The Oppo Find N2 Flip launched in Europe last month, so it's disappointing to hear that the Find X6 Pro won't follow suit. 
There's no information on what the Oppo Find X6 line might cost, but the phones could have similar prices to their respective predecessor's. 
For reference, the Oppo Find X5 starts at £749 / AU$1,399 (around $920), the Find X5 Pro costs £1,049 / AU$1,799 (roughly $1,285), and the Oppo Find X5 Lite costs £399 / AU$799 (around $490).
In any case, the prices above probably won't be exactly right for the upcoming models, but we doubt the Find X6 line will be much more expensive, as the Find X5 and Find X5 Pro are already on the pricey side for the specs they offer.
Oppo Find X6: news and leaks
The biggest leak so far is for the Oppo Find X6 Pro, and comes from leaker Yogesh Brar (opens in new tab), who revealed many of the possible specs on Twitter.
Apparently the Oppo Find X6 Pro has a 6.7-inch 2K screen, a Snapdragon 8 Gen 2 chipset, 8GB or 12GB of RAM, 128GB, 256GB or 512GB of storage, Android 13, and a 5,000mAh battery with 100W wired charging and 50W wireless charging.
The phone also apparently has a triple-lens rear camera with a 50MP main sensor, a 50MP ultra-wide one and a 50MP telephoto one, along with Hasselblad tuning and a 32MP front camera. The main snapper is also said to have a large 1-inch sensor, which was corroborated in March by serial leaker Ice Universe (see tweet below). 
It's possible that the phone will charge even faster than the leak above suggests, though, as Oppo has unveiled both 150W and 240W charging tech – though it hasn't confirmed that either technology will appear in this line of phones. The latter, however, can fully charge a 4,500mAh battery in just 9 minutes.
That said, it's not looking likely, as a certification for two Oppo phones (likely the Find X6 and Find X6 Pro) lists the former as charging at 80W and the latter at 100W. Leaker Digital Chat Station has also added that the Oppo Find X6 Pro apparently has a 5,000mAh battery, echoing the above, and that the standard model has a 4,800mAh one.
Speaking of the standard Oppo Find X6, reputable leaker @evleaks (opens in new tab) has posted a render supposedly showing the phone, which you can see below, complete with a massive camera block housing a triple-lens snapper.
The phone has also been spotted in live photos, supposedly showing a test unit and shared on Weibo (opens in new tab). You can see one of these images below too.
According to leaker Digital Chat Station (opens in new tab) (via GSMArena (opens in new tab)) this camera is made up of three 50MP snappers – a wide, ultra-wide, and periscope.
According to Nikkei Asia (opens in new tab) meanwhile, Oppo might start putting its own chipsets in smartphones from either 2023 or 2024, so there's a chance these could be ready in time for the Oppo Find X6 line. Current models use a mix of Snapdragon and Dimensity chipsets, which are the main two chipset lines used by most Android phone makers.
It's unclear whether Oppo's own chipsets would be any better, but this switch could help the company avoid shortages and disruptions.
Oppo Find X6: what we want to see
The Oppo Find X5 line is largely impressive, but there are certainly ways that the Oppo Find X6 series could be a lot better, including the following.
1. A longer distance zoom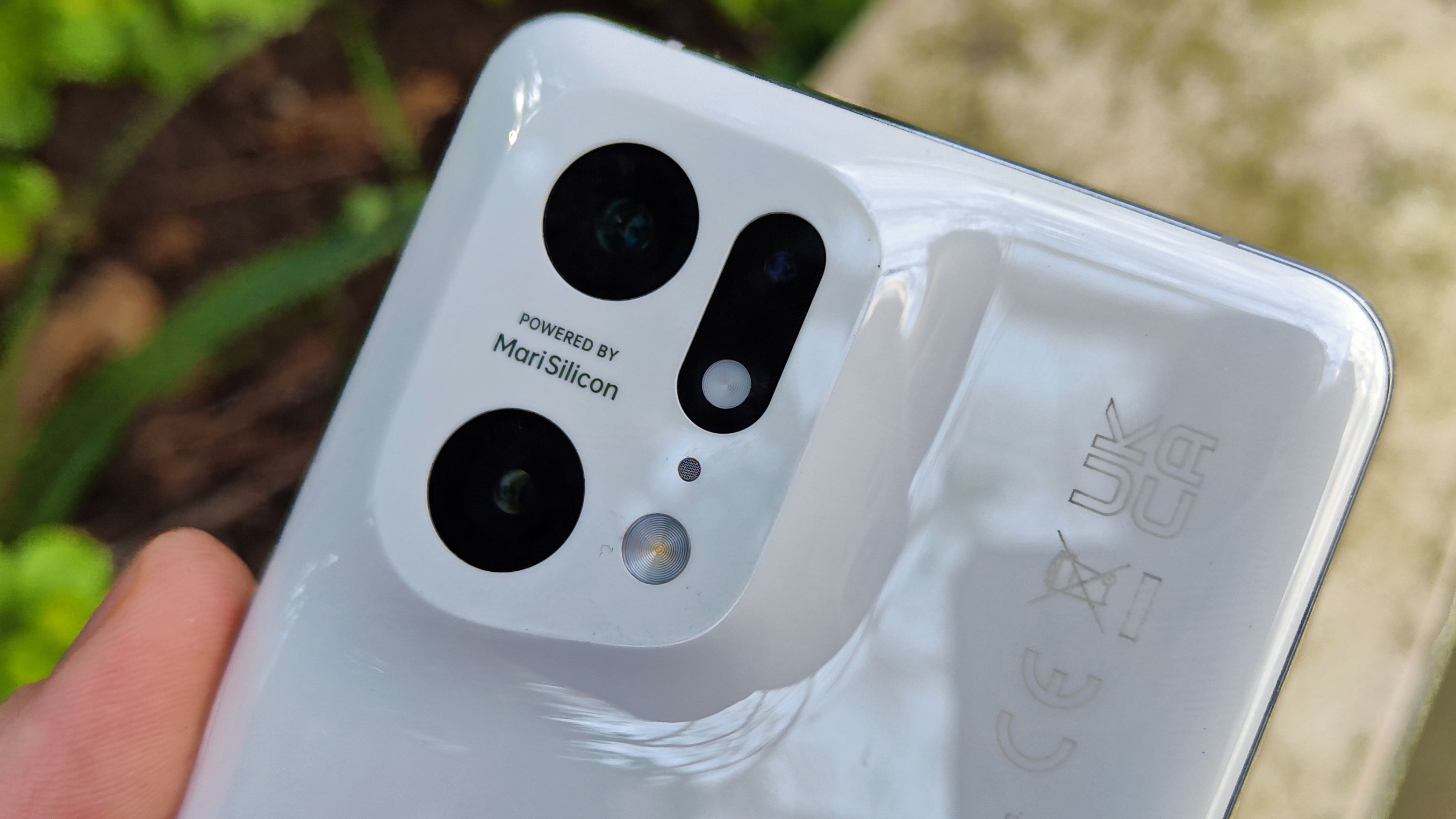 While the Oppo Find X5 Pro is a top-tier smartphone in many ways, it's lacking on the zoom front, with just a 2x optical zoom. Most high-end handsets have at least three times, and some such as the Samsung Galaxy S22 Ultra go all the way up to 10x.
So, we'd like to see at least 3x zoom on the Oppo Find X6 Pro – but even longer distance optical zoom, or a range of zoom levels, would be better. Ideally those changes would also come to the standard Find X6, as the Find X5 is stuck at 2x optical zoom as well.
2. Lower prices
The entire Oppo Find X5 line is quite expensive for what you get, particularly considering that Oppo doesn't quite have the brand name appeal of Samsung or Apple. So if the company really wants to compete in 2023 then we'd like to see lower prices for its next wave of phones.
That's especially true for the Find X6 and Find X6 Pro, as they're sure to be competing with heavy hitters like the Samsung Galaxy S23 line and the OnePlus 11 Pro.
3. Water resistance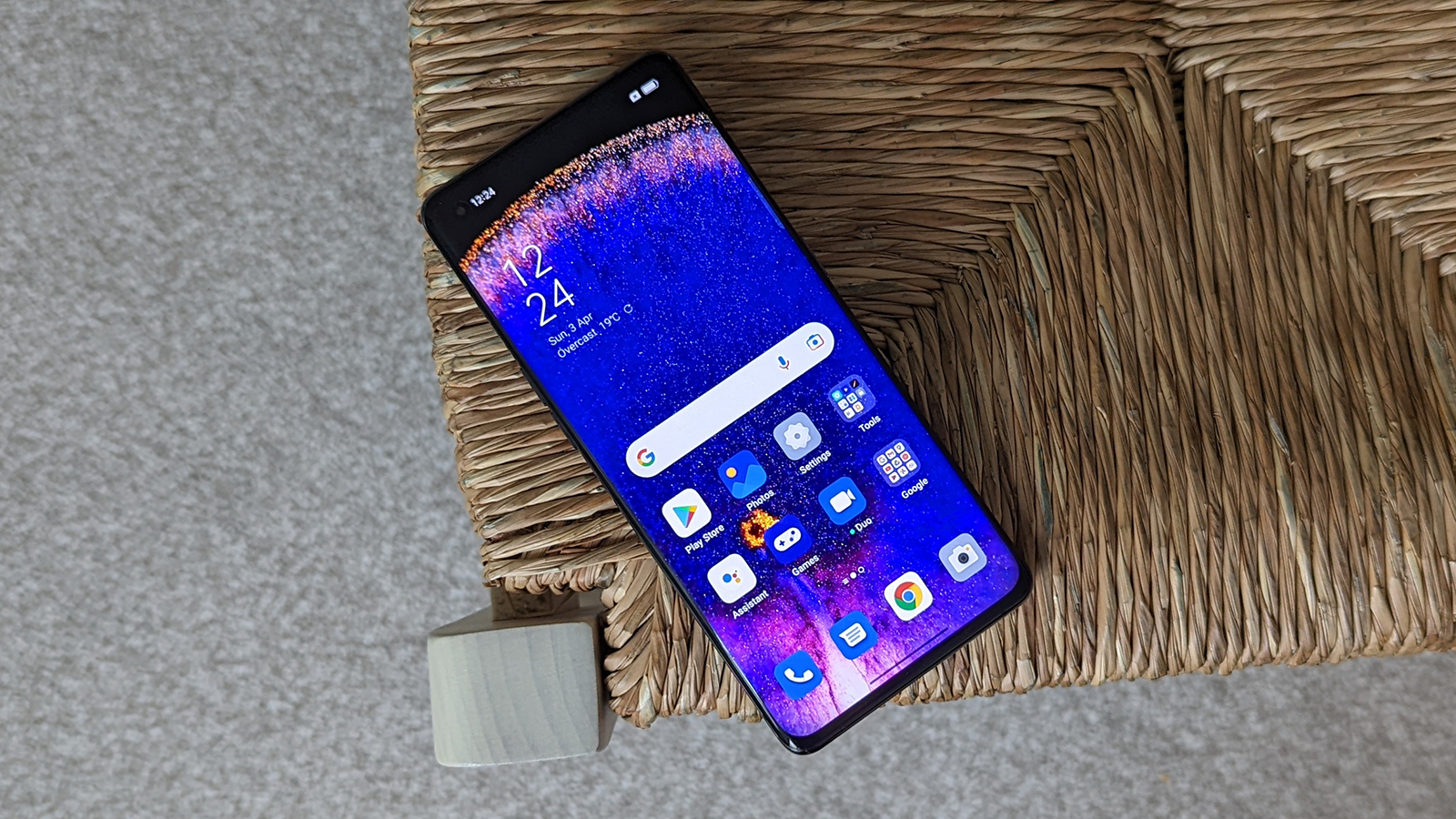 The Oppo Find X5 Pro has water resistance, but the standard Oppo Find X5 doesn't, despite carrying a fairly high-end price.
We can live with no water resistance on the Lite model, but we really want to see some on both the Oppo Find X6 and the Find X6 Pro, as many rivals at these sorts of prices do have it, and when you're spending that sort of money you don't want to have to fear a little rain.
4. A microscope camera
The Oppo Find X3 Pro had an unusual camera setup in that it included a microscope camera, which let you take super-close-up pictures of tiny details. We were disappointed to find this absent from the Find X5 line, as while it's a bit of a novelty it works well and helped the Find X3 Pro's cameras stand out.
So we'd love to see it make a return – perhaps with some improvements – for the Oppo Find X6 line.
5. Wider availability
The Oppo Find X5 and its siblings aren't sold in the US, which is a real shame, as they're excellent smartphones that are sure to appeal to many people there.
It's probably unlikely that the situation will change for the Oppo Find X6, as gaining a foothold in the country likely isn't easy, but we'd love to see Oppo try.