Here's exactly when Episode 1049 of One Piece will be released.
Episode 1049 of One Piece will be released on Saturday, January 28th, or Sunday, January 29th, depending on your location. In Japan, Fuji TV will air the latest episode, while Crunchyroll will stream it for international fans. Follow the time schedule given below to watch the new episode as soon as it drops:
Pacific Time: 7:00 PM PST
Central Time: 9:00 PM CST
Eastern Time: 10:00 PM EST
British Time: 3:00 AM GMT (Sunday)
European Time: 5:00 AM CEST (Sunday)
Indian Time: 8:30 AM IST (Sunday)
RELATED: Manga That Deserve Anime Adaptation
With each passing episode of One Piece, the battle between Yamato and Kaido becomes more and more intense, but it may finally be coming to an end. Fans also saw Yamato's childhood in a flashback where they met with three great samurai. On the other hand, Luffy and Mononosuke are struggling as the latter is not able to give up his fear of heights and cannot fly as a result. However, the two are finally expected to reach their destination in the upcoming episode.
What Happened Previously On One Piece?
The previous episode, "For the future Yamato and the great swordsmen's Pledge," continued the battle between Yamato and Kaido, and the latter tried to demotivate the former by stating that Luffy would not return. But Yamato did not buy it as they still believed Luffy would return, and they state that this wasn't a family feud as they had given up all the family relations after adopting Oden's identity. Their fight became more intense later as they started exchanging powerful blows.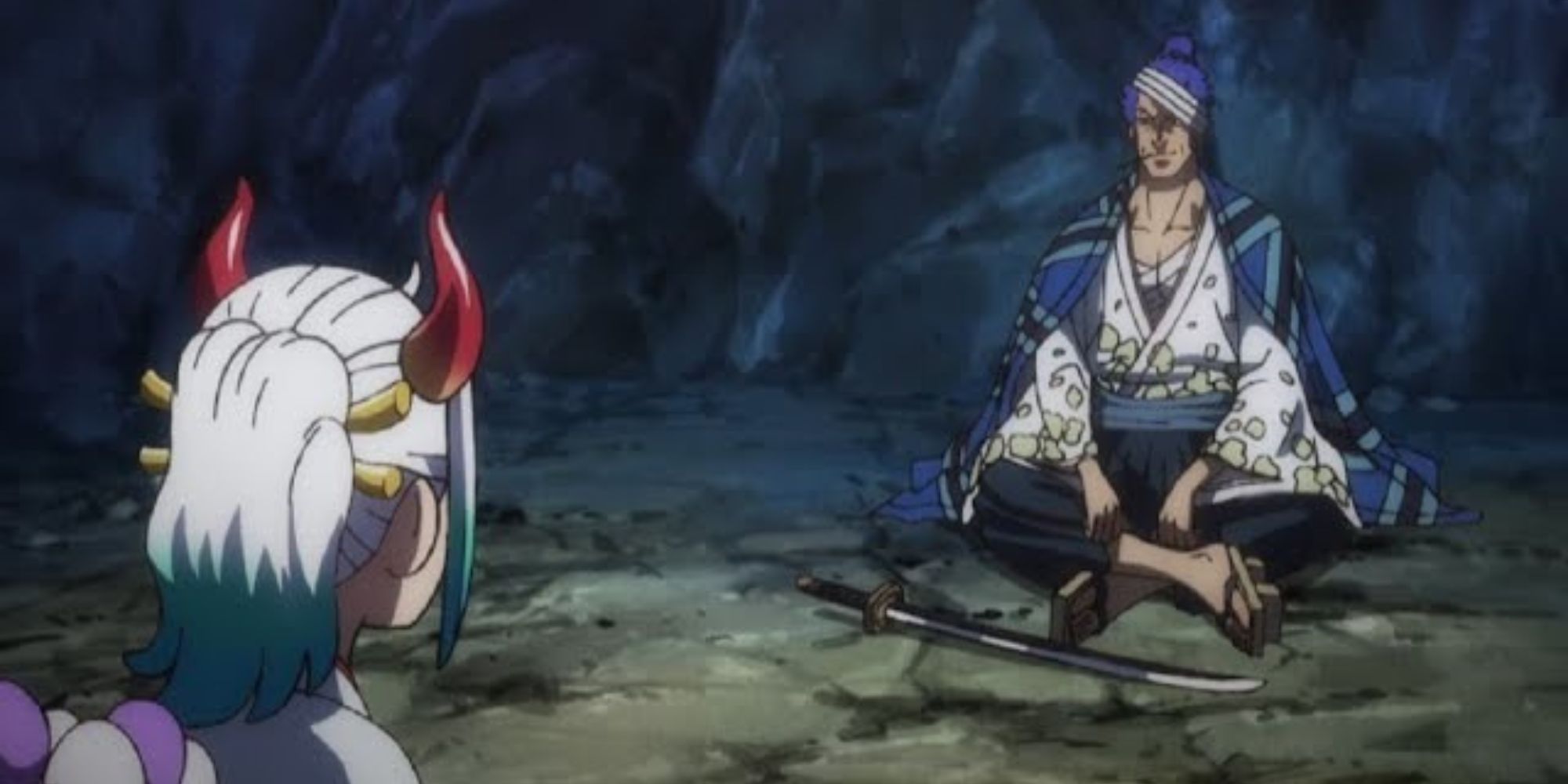 The scene then cuts to Luffy and Mononosuke, where we saw the latter was having difficulty flying, given his fear of heights, further delaying their return to Onigashima. We then saw a flashback where young Yamato tried to free Wano by using Conqueror's Haki for the first time. As a result, Kaido's guards caught and imprisoned them. Although Kaido was impressed by Yamato's abilities, he couldn't accept them as Oden.
The same cave also imprisoned three Daimyos who were caught in the rebellion that started after Oden's execution. Kaido was brutal with the prisoners as he only served one meal for the four of them. The Daimyos served the meal to Yamato, trained and freed them, and also read Oden's journal to them. They even sacrificed their lives fighting Kaido to help them escape the cave. Back to the present, the episode ended with the battle getting more intense.
NEXT: Best Anime Series, Ranked