Here's when Episode 16 of My Hero Academia Season 6 will premiere.
Episode 16 of My Hero Academia Season 6 is titled "The Hellish Todoroki Family, Part 2" and will be released on Saturday, January 21st at 2:30 AM PST. Fans based in Japan can watch the new episode on NTV and YTV, while international fans can enjoy it on the official website of Crunchyroll. As for the release time, this will vary depending on your timezone:
Pacific Standard Time: 2:30 AM.
Central Standard Time: 4:30 AM.
Eastern Standard Time: 5:30 AM.
Greenwich Mean Time: 10:30 AM.
Central European Time: 11:30 AM.
Indian Standard Time: 3 PM.
Japan Standard Time: 5:30 PM.
Australian Eastern Daylight Time: 9:30 PM.
RELATED: Best Anime To Watch On Netflix
Chaos continues to ensue, following the intense battle in the paranormal liberation front arc. The battle saw All For One control Shigaraki, whilst his army attacked the Tartarus prison to rescue the main body of All For One and all the prisoners inside. The previous episode introduced us to several villains from the series' past, as well as a new one named Kaina Tsutsumi, who will be one of the primary villains of the Tartarus Escapees Arc.
What Happened Previously On My Hero Academia?
The previous episode begins with Shigaraki, who is currently in control of All For One, and the Near High-Ends army attacking Tartarus prison to free All For One's main body and other prisoners. Tartarus Prison is known to have maximum security where the most notorious criminals are sent for life imprisonment. But, Shigaraki and his army successfully break through the main gate and enter the facility.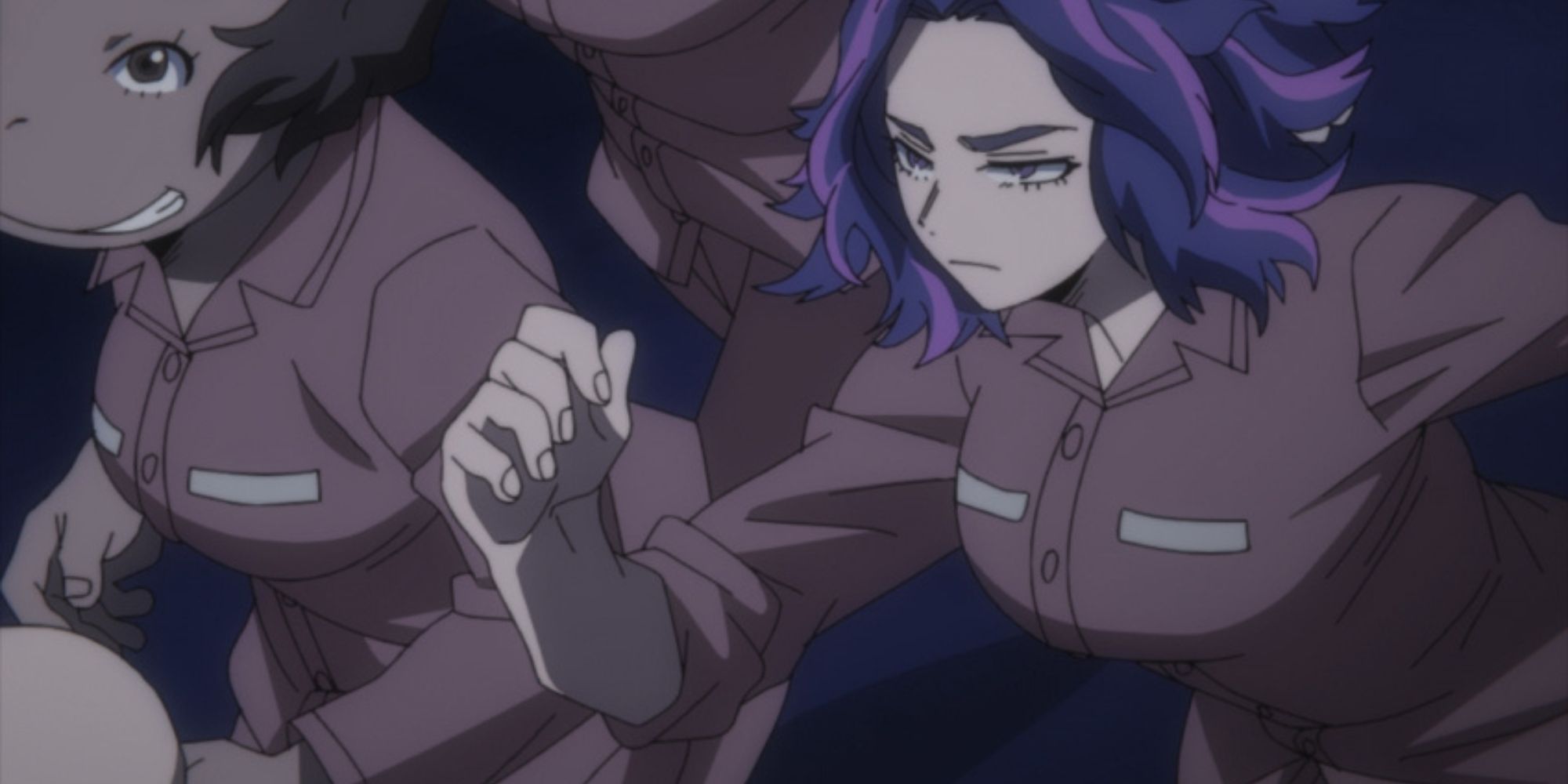 During all the chaos, Shigaraki tries to get control of his body, but All For One's control remains stronger, and the latter tells Shagarki to rest and states that he will become "the next me." Shagaraki then shuts off the prison's power and prisoners use this opportunity to create chaos and escape. Moonfish, Stain, and Muscular can also be seen among the prisoners, along with a prisoner named Kaina Tsutsumi. Shigaraki and All For One reunite, and the latter tells the prisoners to follow him, stating that he is going to become the greatest Demon Lord.
All For One then orders Nomu to attack seven other prisons, and they manage to free prisoners from six of them. After Shigaraki returns to take some rest, Spinner approaches and tells him that he chose to follow him and not the one controlling his body. Later, Bakugo gains consciousness in the hospital, and his friends update him on the incidents after the war.
The scene then shifts to Gran Torino and Eraser Head, who is alive but in critical condition, given their injuries. In the meantime, the hospital is surrounded by protestors who demand an answer from Endeavor and other heroes. Shoto, who has recovered from his injuries, takes it upon himself to stop his brother Dabi. The episode then ends with Midoriya in an unconscious state, being watched by All For One.
NEXT: Most Powerful Chainsaw Man Characters, Ranked