Get well soon, Horikoshi!
The My Hero Academia manga will be going on hiatus, according to a tweet from the official brand account. The manga won't be appearing in Weekly Shonen Jump's forthcoming December 19 issue as was originally planned. The reason for the hiatus is author Koehi Horikoshi's poor health. The manga is planned to return in the following issue, a double-sized volume releasing on December 26.
This is not the first time My Hero Academia has experienced health-based delays. The series previously went on break in September 2021 due to Horikoshi's health. The series also missed issues in October 2021, as well as February and October 2022, though at those times no health issues were indicated and these simply seemed to be cases of Horikoshi taking creative breaks.
RELATED: Netflix Live-Action Adaptation Of My Hero Academia Confirmed
The delay comes in the midst of My Hero Academia's latest story arc. The previous chapter, 375, ended on a cliffhanger in the battle between Uraraka, Asui, and Toga. Hopefully, Horikoshi's recovery goes well, and the manga's plans to resume at the end of December work out, with fans not having to wait too long to see how things turn out. As with all releases of the series currently, the English version of this chapter will be available through Viz's Shonen Jump app the same day the magazine comes out.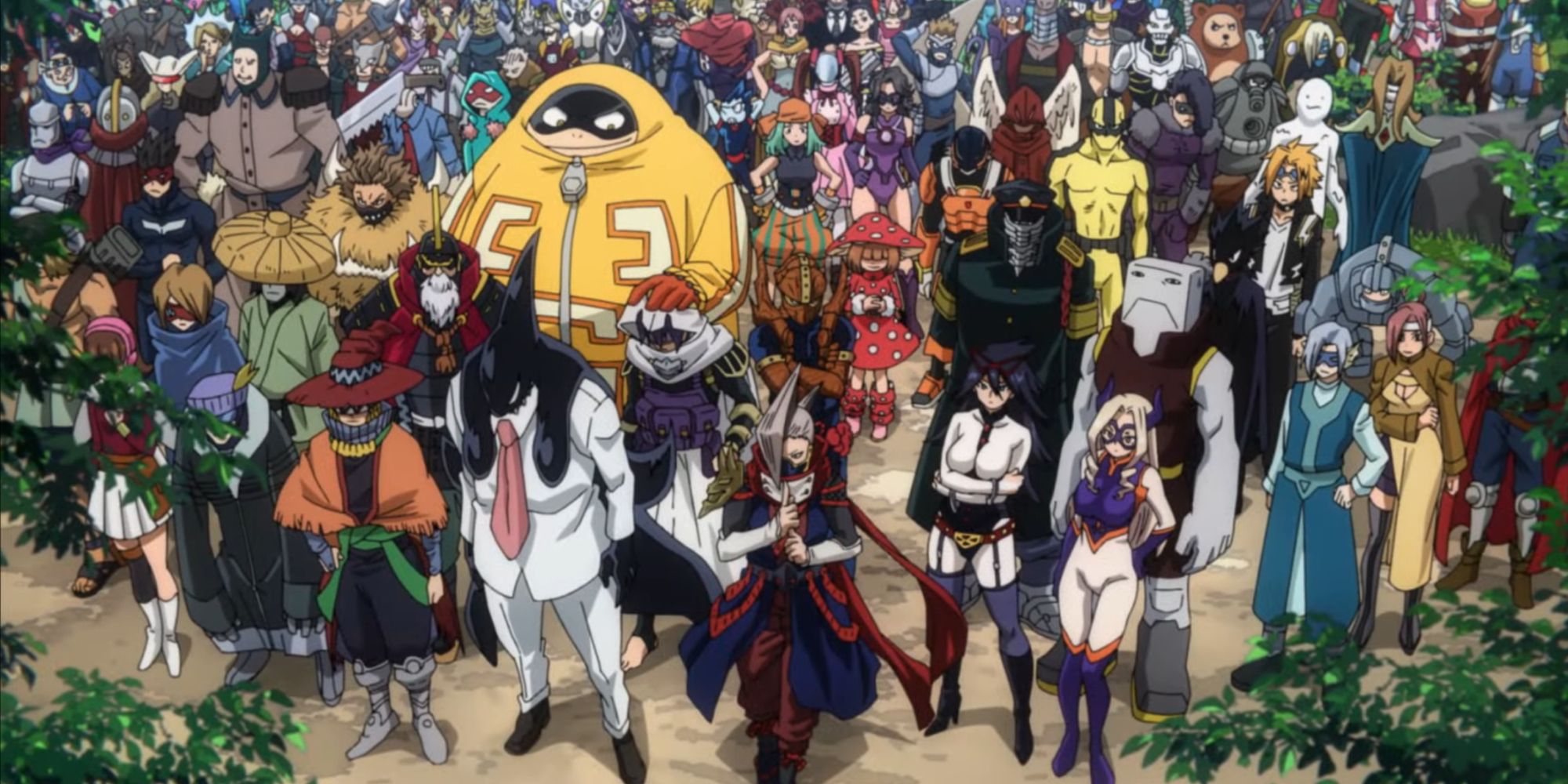 The demanding schedules of manga production, particularly for those in the Weekly Shonen Jump line, have regularly affected the production efforts of series due to author health. Yoshihiro Togashi's Hunter x Hunter series has had several hiatuses for health reasons. That series only coming back into Shonen Jump recently after a four-year hiatus.
The sixth season of the My Hero Academia anime has continued apace, meanwhile. Currently, it is about halfway through its planned twenty-five-episode run with the next episode airing on Saturday, December 17.
NEXT: Fortnite Confirms My Hero Academia Collab On December 16