It's impossible to be sad when you're surrounded by friends and food.
On Wednesday, the March issue of Shodensha's Feel Young magazine announced the live-action adaptation of the Kashimashi Meshi manga. However, fans will have to wait for cast and staff reveals as this is a fresh-off-the-press announcement.
The manga, which was written and illustrated by Mari Okazaki, launched in Shodensha's Feel Young magazine in February 2016. The series is still ongoing, and the manga chapters have been compiled into tankōbon volumes. The fifth and most recent volume was published by Shodensha in June 2022. For those that prefer to read their manga in English, unfortunately there is no English publication available at this time. However, the release of the live-action series may change that.
RELATED: Apple TV+ To Stream Live Action Adaptation Of Drops Of God This Year
English descriptions of the Kashimashi Meshi manga remain sparse. Shodensha describes the manga with some food onomatopoeias, and the descripton begs the question "Who could frown when faced with such delicious food and sake?" The series follows three friends that all convene after an unfortunate incident. Each friend is struggling with a finished or complicated love, but all manage to find hope as they unite with the people they love to eat some rice.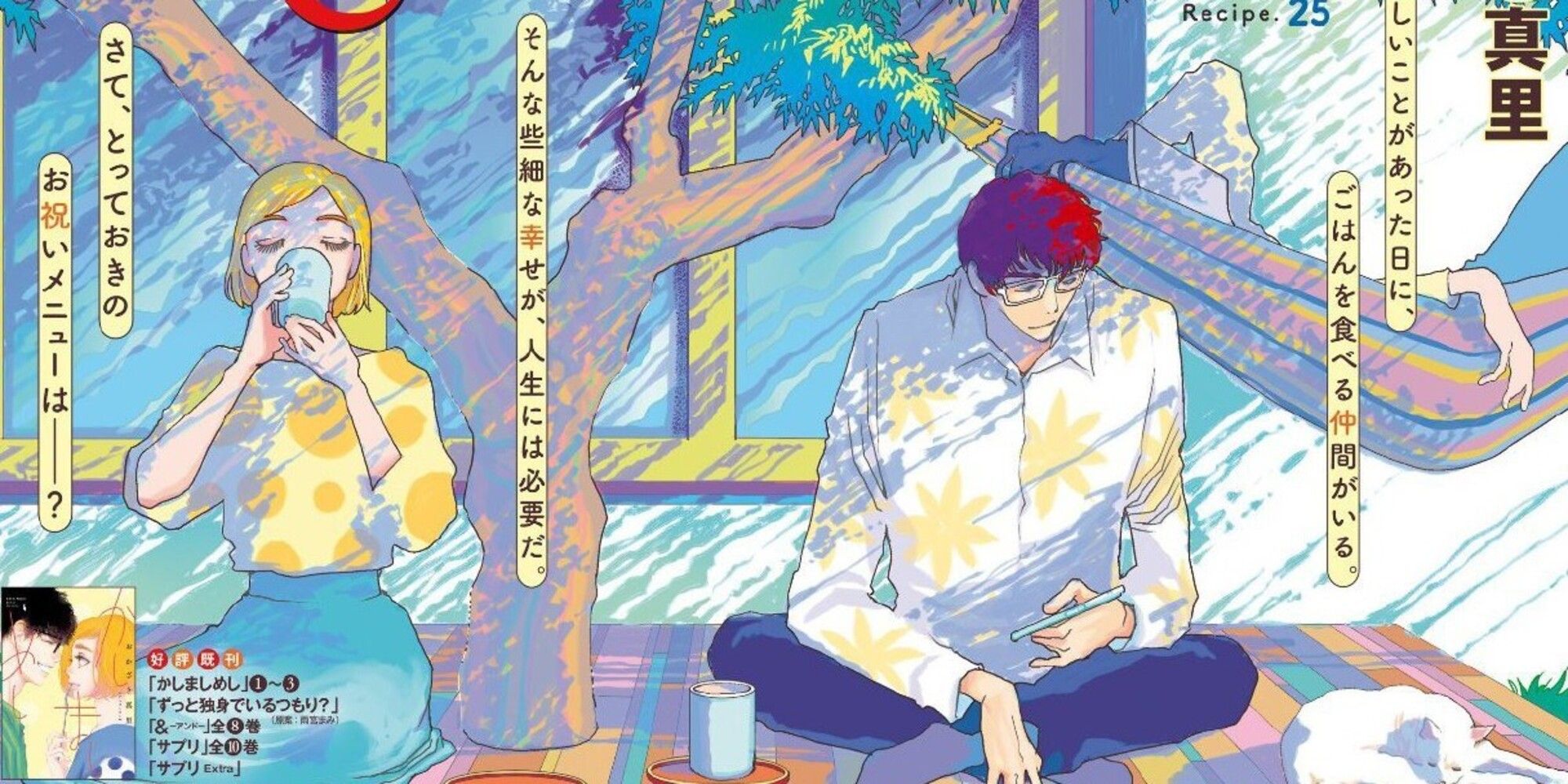 This isn't Okazaki's first time having a TV adaptation made from her work, and she's launched other manga in the Feel Young magazine before. She is best known for her workplace romance manga, Suppli, which first launched in the magazine in 2003 and concluded its run in 2009. A year later, a Suppli side story ran in the magazine. Tokyopop compiled the chapters and published seven volumes in Japanese and five volumes in English. Before the end of the series, a live-action TV adaptation of Suppli launched in Japan in 2006.
Additionally, Okazaki's Will I Be Single Forever? manga also ran in the Feel Young magazine from November 2014 until October 2015. This short-but-sweet series got one published volume from Shodensha, and Viz Media launched the English manga in 2018. The series was based on the essay of the same name by Mami Amamiya, and a live-action film adaptation was released in 2021, featuring Minami Tanaka as the main character, Mami Honda. Okazaki also launched the A-Un manga in May 2014 in Monthly Big Comics Spirits, which concluded in May 2021 with no live-action adaptations.
NEXT: Cowboy Bebop Creator Says The Netflix Adaptation Was "Cleary Not Cowboy Bebop"