Forging one's own identity in Bollywood can be tricky. But at 27, Meezaan Jafri is bent on making all the right moves. If you ask him, his journey in the entertainment industry bears no resemblance to his father and ace actor Jaaved Jaffrey's filmography. While the latter made his debut as an antagonist, the former arrived on the scene when he was launched by Sanjay Leela Bhansali in Malaal. Behind the scenes, he has worked on films like Padmaawat and Gangubai Kathiawadi, carefully studying the makings of a good film. Over the years, he has garnered his own fan base, made some inspired choices and there's so much more where that came from.
In an exclusive interview, Meezaan Jafri opens up about his craft, his biggest learnings and his aspirations. 
Growing up, was acting always on your radar? If not, when did you first realise your liking for the craft? 
While growing up it was always sports and music which I was inclined towards. Acting and entertainment were always a part of my life because my father was in the business and so was my grandfather. Since childhood, I used to watch them perform and visit them on their sets so somewhere that connection was always there but I never thought I would be a part of it. And I think the first time I actually realised that I'm going to be a part of it is when I got the offer from Sanjay Leela Bhansali to be launched by him. That's when I started taking it seriously. 
You have assisted Sanjay Leela Bhansali on Padmaavat and Gangubai Kathiawadi. Between these two projects, how do you think you have evolved?  
I think one evolves with every project. There's always something new that you learn in filmmaking be it your performance or your etiquette on set or your body language and posture when facing the camera. You learn about what lens, lighting and angle look good on you, and what are your strengths and weaknesses. So I think that keeps on happening throughout but between Padmaavat and Gangubai Kathiawadi, I have evolved quite a bit because by then I did three films myself. That itself changes you in terms of performance and learning. I see the difference with every film that I do, there's so much I learn about myself. I'm excited to see how much further I can go. 
You debuted as a Sanjay Leela Bhansali actor in Malaal. How much does that define your aspiration? 
The fact that a person like Sanjay Leela Bhansali had launched you, that gives you a lot of confidence. He's such a great artist and filmmaker and he believes in you. That gives you a little bit of a push to believe in yourself as well. And I'm a very competitive person so I always have very high expectations for myself. I'm never satisfied with what I do. Even if someone sees something I've done and they tell me that I'm really good I'm just like "Okay, I could do much better". That's what I've learnt from Sanjay sir – to try and give it your best.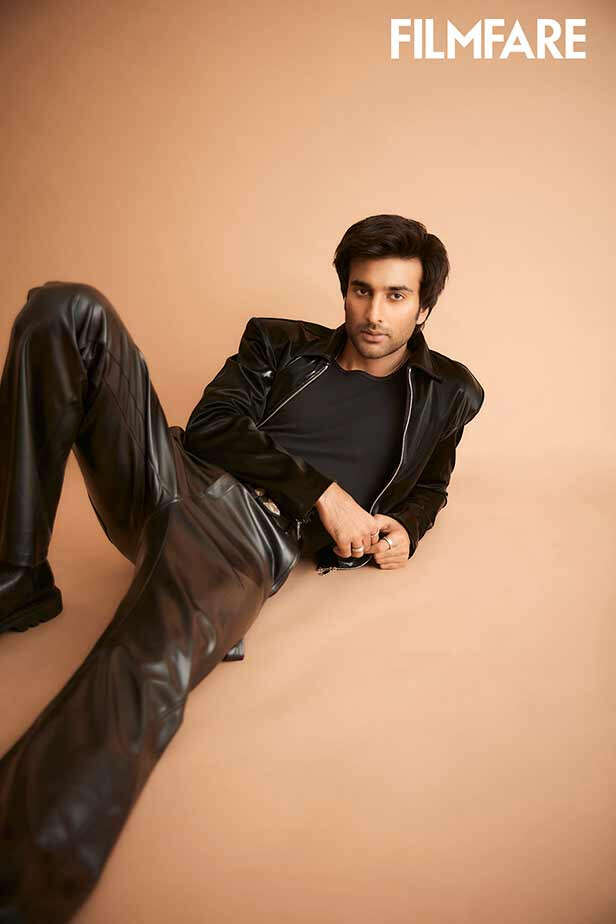 What is the best piece of advice you've gotten from Sanjay Leela Bhansali? 
There are too many things so I can't talk about one thing specifically. He has taught me about editing shots, technicality on set and something as small as, "hold that position and the mood till the director says cut, even if you finish the line and the scene is over". You keep that going because you never know if it's going to be those two or three extra frames that the director is going to use and will be helpful for him or her on the edit table. There are so many other things whether it's about the expression in your eyes, not blinking, holding intensity and so on.  
How much has your father's filmography influenced yours? And what's your relationship with him like as a son and an actor?
I don't think my father's filmography has influenced my filmography in any way. He was launched as an antagonist or as the "villain" as we call it in Hindi cinema with Meri Jung which was his first film alongside Anil Kapoor and directed by Subhash Ghai. And ever since he has done different kinds of roles. I was launched as the main protagonist or as the "hero". I have continued to play that part in all my films. And today times are different. It doesn't matter whether you play the antagonist or the protagonist. What's more important is how well you perform because that's what is going to continue to get you to work. That has given a lot of actors an opportunity to keep on working. I'm really glad and at the same time. Having an actor like Jaaved Jaaferi in your family, as your father, is so helpful because there are so many pointers he gives me about my work. Whether I'm just watching something he's in or in general, he will sit next to me and tell me what the actor got right or wrong and what I can do about it and what I need to work on. Those things have been very helpful. My relationship with him as a son has evolved and gotten better with time. Being a father is a very complex role and it takes a lot of time and maturity to understand. I think children are very easily connected to their mothers for obvious reasons but with a father, it takes time to truly understand and open up. But I think the older I'm getting, the more I'm resonating with him. We're in a good place today and we're more like friends.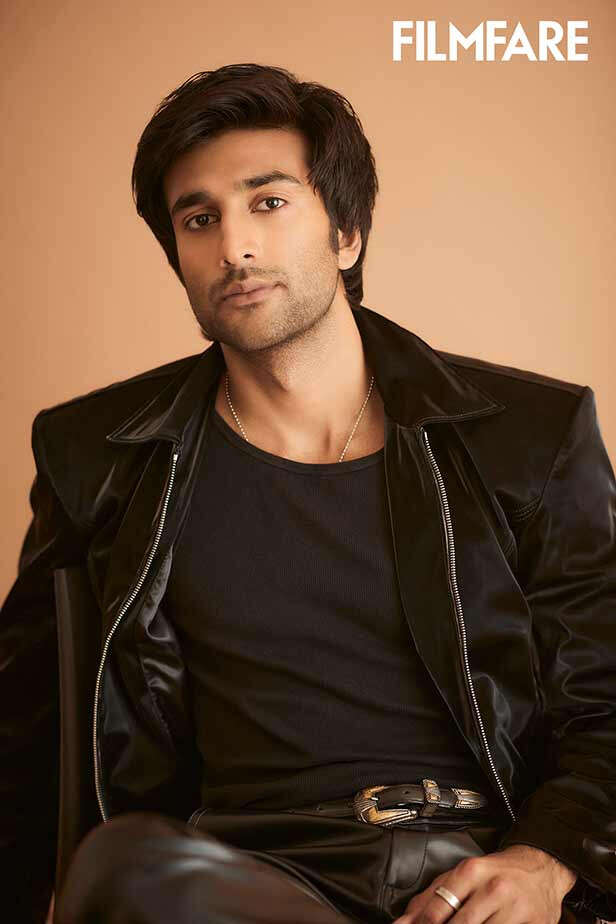 You have quite a fan base on social media. How does that feel? 
I guess it's a great, surreal feeling. It feels wonderful when people recognise you for your work. I'm grateful when people come and tell me "You're the guy from…" People like me for my work and I hope it remains that way for the rest of my life because I give it everything. When I'm on set I'm the hardest working person there. The whole film is a synchronised effort where everyone has to come together to make it work. As an actor, if I don't take up that responsibility and I don't lead my crew by saying, "This is my dedication to the film" how can I expect them to reciprocate those feelings? I'm super passionate about my work and my films and I hope it translates on screen. Perhaps that's why people connect with it somewhere and it feels good. This is the beginning of my journey and I have a lot to learn. With every film, your fan base grows and I'm not complaining, I'm very content and I'm happy with the response to my work. I've done three films in 2022 and I'm curious to see how people will react to them. 
You will soon be seen in Yaariyan 2. What are your thoughts on sequels and is following up on a previous film challenging? 
Yaariyan 2 is a completely fresh film and a fresh story that has nothing to do with the previous film. I think it becomes a challenge when the first film does well, to live up to the box office numbers and I think this one will outdo the previous one. I have a feeling because it's a great story that's shot beautifully and the music is amazing and it's been a while since I heard music like that so I'm excited.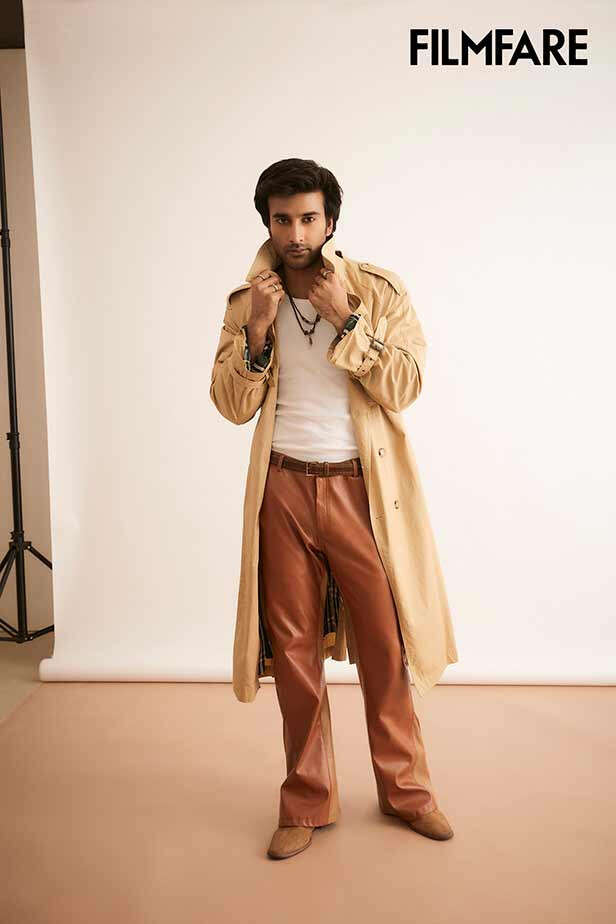 What was your experience of filming for Yaariyan 2? 
My experience of working on this film has been very tedious but also a lot of fun. This is the first time I'm working with directors Radhika Rao and Vinay Sapru but even though we shoot for eighteen or nineteen hours on average I still don't get tired because of the kind of work they are bringing out of me. I love when I have someone who is trying to get the best out of me. These are the kind of opportunities that actors pray for to have directors who support them. It's been a wonderful experience shooting in Mumbai in real locations, a place where I was born and brought up. It's an old-school experience because somewhere you have the crowd of the city standing and rooting for you. 
You are also working on Miranda Brothers. How physically challenging is working on a sports drama? 
I don't think it was tedious at all. The process of shooting was perhaps tedious because it's a Goa-set film about football and we were filming in the summers when it was super hot. We would be on the field for 10-12 hours and that was exhausting. There's a lot of hard work put in by the crew of this film because it was shot in the month of Ramadan and I was fasting for a couple of days. It was difficult but it turned out to be a beautiful film and everyone had fun working on that set. We would pack up early and hang around in Goa so the whole unit had a great time and we finished it in a month.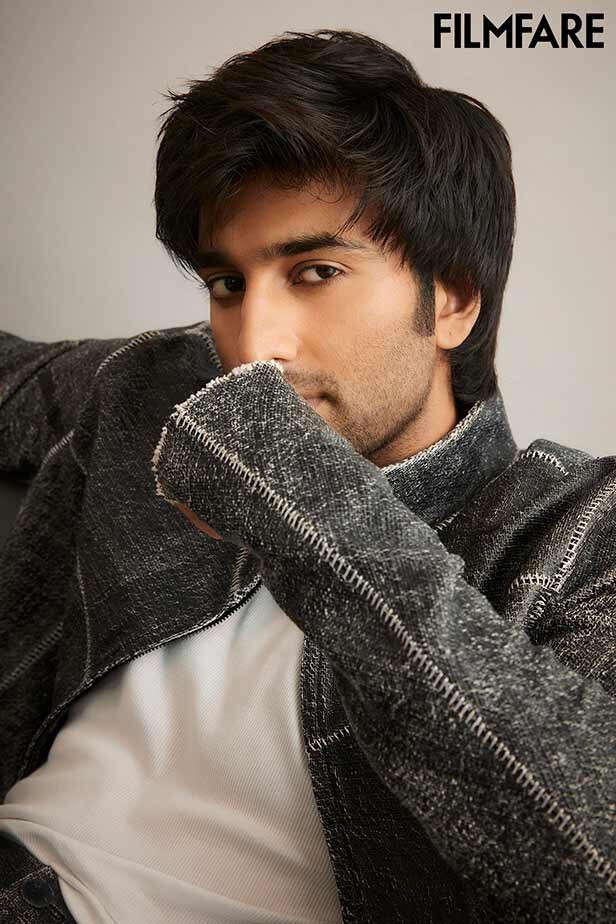 What do your fitness goals look like? 
Sports and fitness have always been a part of my life. I've always wanted to get into sports professionally. I've played football and basketball on a state level. I've always been more into it than academics. I used to get into detention because of my extracurricular activities. I'm a very active, outgoing person and for the rest of my life fitness will always be there no matter what. I love fitness and I know how important it is to take care of my body and nutrition and not do it to look good in films. Of course, now it has worked in my favour and it goes hand in hand with what I do. 
Can you tell us about an upcoming project that you're most excited about?
I also did a movie with Nana Patekar in the middle of 2022. I can't reveal the title yet but it's a murder mystery directed by Sameer Karnik. I'm super excited because this is the first time I'm working with Nana sir and it's been an amazing experience. He used to do my homework and come to set. He used to tell me "I've added a few lines or pauses for you," which will elevate the performance. And that was so absurd for me because no actor does that. Nana sir did that for me and he's seen me since he worked on films with my father. There's a movie called Gang which they did together and they shot for 11 years. So through the years, he has been over to our house and he has seen me grow up. We had that bond while working on set. With this movie, you'll see Meezaan in a different light.