Aki has an appointment with the Future Devil.
Chainsaw Man episode 11 is scheduled for release on Tuesday, December 20 at 9:00 AM PT. TV Tokyo will air the upcoming episode for Japanese fans, while international audiences can enjoy it on Crunchyroll. Here is when the episode airs across the world.
Pacific Time – 9 AM PT (Tuesday, December 20)
Central Time – 11 AM CT (Tuesday, December 20)
Eastern Time – 12 PM ET (Tuesday, December 20)
British Time – 5 PM GMT (Tuesday, December 20)
European Time – 6 PM CEST (Tuesday, December 20)
Indian Time – 10:30 PM IST (Tuesday, December 20)
Filipino Time – 1 AM PHT (Wednesday, December 21)
Japanese Time – 2 AM JST (Wednesday, December 21)
RELATED: Best-Selling Manga Series Of 2022
The recent run of Chainsaw Man episodes has left fans on the edge of their seats. New villains were introduced, important characters died, Makima's powers were explored and not to mention Aki's encounter with the Future Devil. Now with just two more episodes left in this season, fans are wondering what happens next.
What Happened Previously On Chainsaw Man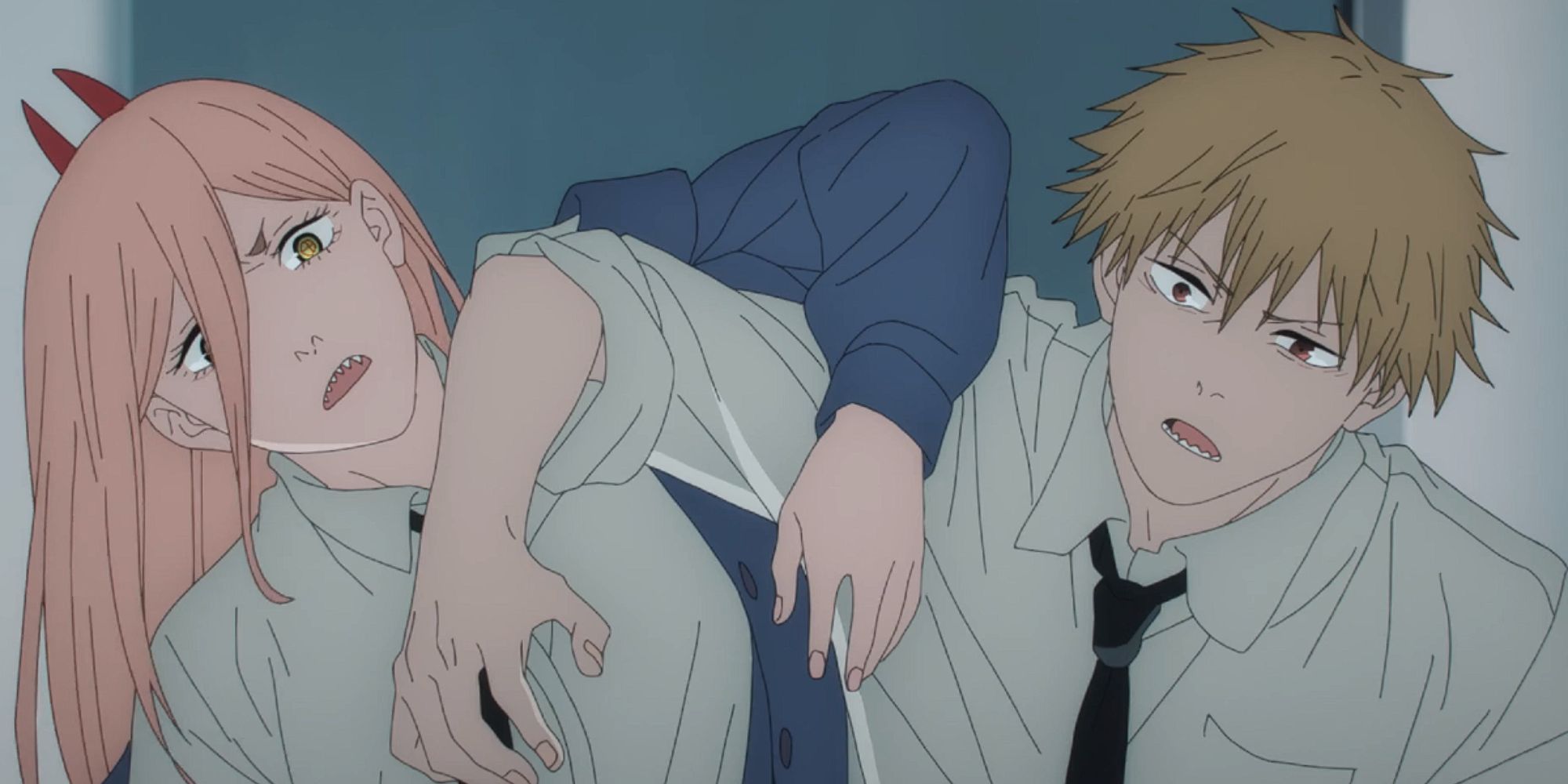 Aki is hospitalized so Denji and Power decide to visit him. Naturally, they start fighting over apples, and Aki asks them who else from Division 4 survived, to which they reply only Kobeni and Madoka survived. After Denji and Power leave, Aki asks the Curse Devil how much time he has left, two years is the answer he gets. Aki cries over Himeno's death, and Denji hears him cry, wondering if he could get a chance to get the comic book he left inside. Denji couldn't understand why he didn't cry for Himeno, even though she was his first friend ever. He then ponders if he would cry for Power if she died.
The scene cuts to Makima, who takes Denji and Power for their new training with Kishibe. He hugs both of them and then crushes their bodies. He calls himself the best Devil Hunter and says that any Devil that could kill him would be the strongest, and he will be training them to the point where they can defeat him. They start attacking him, but Kisibe kills them multiple times.
Kurose and Tendo arrive to meet Aki and ask him if he still wishes to continue his service as a Devil Hunter. Aki replies that he hasn't avenged his family and Himeno yet, so he will continue being a Devil Hunter. They then convince him to at least form a contract with a new Devil for strength purposes, as Fox Devil is no longer his companion. After they leave, someone comes to meet Aki, and he is surprised to see her visit.
After a tiresome training on the first day, Power and Denji plan to defeat Kishibe using cheap tricks the following day. But he sees through all of their tricks and kills them. He calls off the training for the second day, stating they were close to hitting him. Aki, Kurose, and Tendo can be seen in a dungeon-like place, and they ask Aki about the girl who visited him. He reveals that she was Himeno's sister, and she reveals how much she wanted him to leave the Public Safety Devil Organization. The episode ends with Aki's first encounter with the Future Devil.
NEXT: Chainsaw Man: 8 Interesting Facts You Should Know About Makima