Episode 285 of Boruto will see Sasuke fighting the new Meno.
Boruto: Naruto Next Generation Episode 285 is scheduled for a release on Sunday, January 29th, at 1:00 AM PST. TV Tokyo will release the new episode of the series in Japan, while Crunchyroll has licensed it for international audiences. The release schedule will vary depending on your timezone, so here's the release time for Episode 285 around the world:
Pacific Time: 1:00 AM PST
Central Time: 3:00 AM CST
Eastern Time: 4:00 AM EST
British Time: 9:00 AM GMT
European Time: 10:00 AM CEST
Indian Time: 2:30 PM IST
Australian Time: 7:00 PM AEST
RELATED: Anime Characters Who Can Defeat Naruto
Episode 285 of Boruto is titled "Sasuke's Story: The Sky that fell to the earth," and fans can expect Sasuke and Sakura to finally figure out where the meteor fell, which carries the Ultra Particles necessary to cure Naruto of his illness. That said, the plan will become more difficult to execute in the upcoming episode, given that Zansul is finally aware of what Sasuke and Sakura are up to.
What Happened Previously On Boruto?
Sasuke and Sakura formed a plan to break into Zansul's office. Sakura welcomed Prime Minister's envoy, Fandal, upon his arrival in the prison. She learned that Fandel was there to ask Zansul about the progress but didn't state what it was about. She took him into a room, performed Genjustu on him, and transformed herself into Fandel. She also transformed Sasuke into a cane used for walking.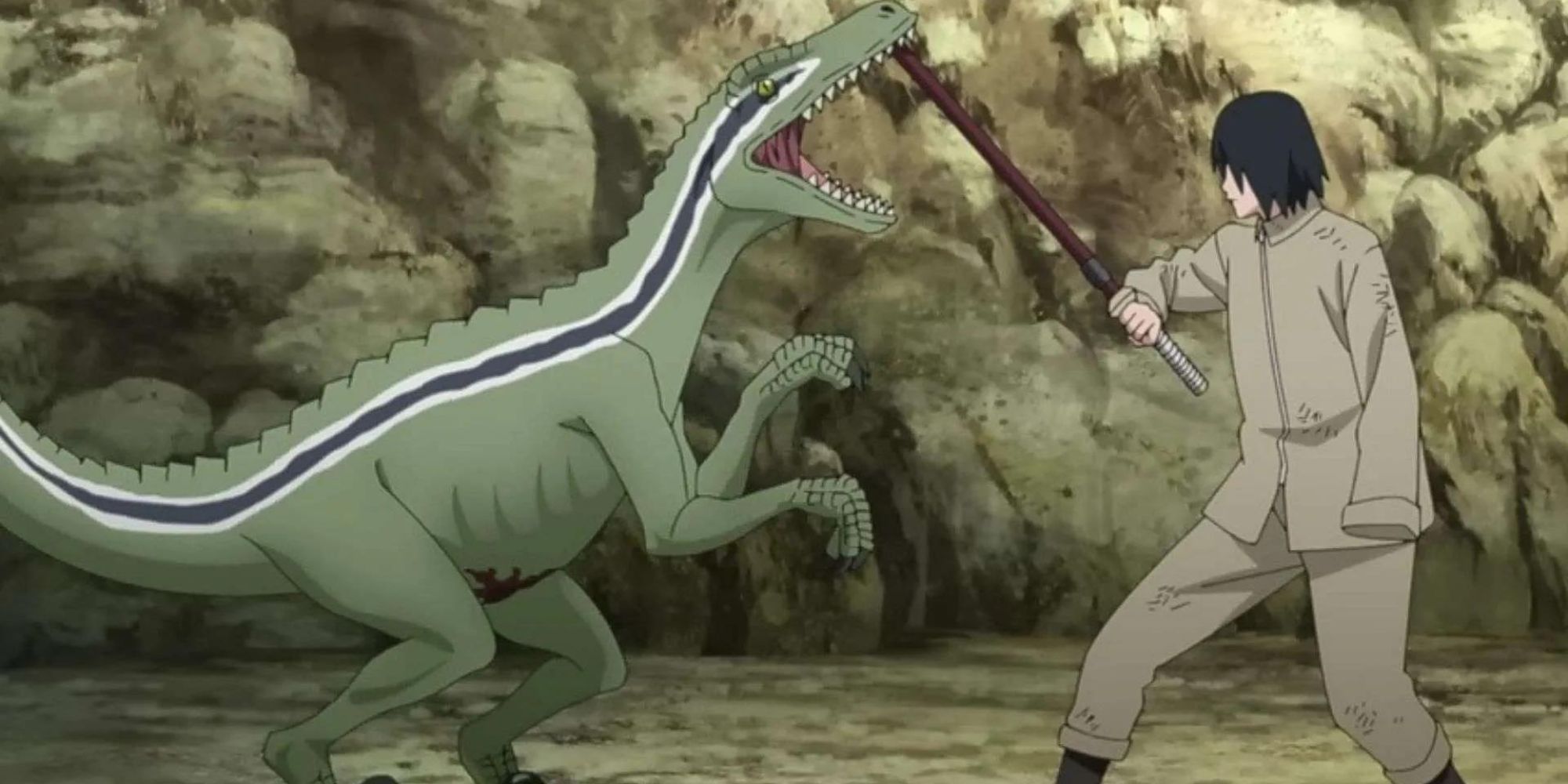 Disguised as Fandel, she went to meet Zansul and asked him about the progress, but the latter didn't tell her anything. In the meantime, Sasuke managed to go to the cellar, where he discovered a room full of fossils, chickens, and an altar, and he deduced that Zansul must be using Reanimation Jutsu to summon the beast. Sasuke learned that Zansul was creating an army of beasts with someone's help.
Suddenly, Meno arrived from the back entrance and attacked Sasuke, but the latter let him bite his hand instead of fighting him back. He used his Reanimation Jutsu to rewrite Meno's loyalty to Zansul and instantly befriended him while he covered his wounds with Mist Style. At the end of the episode, Zansul summons a new Meno after an inmate divulges Sasuke and Sakura's plans to him.
NEXT: Best Anime Like Fullmetal Alchemist