Here's when Episode 284 of Boruto is set to premiere.
Boruto: Naruto Next Generation Episode 284 will be released on Sunday, January 22nd. TV Tokyo will release the new episode of the series in Japan, while Crunchyroll has licensed it for international audiences. The release schedule will vary depending on your timezone, so here's the release time for Episode 284 around the world:
Pacific Time: 1:00 AM PST
Central Time: 3:00 AM CST
Eastern Time: 4:00 AM EST
British Time: 9:00 AM GMT
European Time: 10:00 AM CEST
Indian Time: 2:30 PM IST
Australian Time: 7:00 PM AEST
RELATED: Best Mecha Anime, Officially Ranked
Sasuke and Sakura are slowly moving toward their plan to get the cure to save their friend Naruto from his illness. The mission is a life-risking one, but they will cross whatever obstacle comes their way. In the previous episode, they somehow manage to enter the library after tackling Meno, but now new trouble stands in their way as a prisoner hears Sakura's plan to disguise herself to get the key from Zansul.
Boruto: Naruto Next Generation Episode 283 Recap
The episode opens with Sasuke being harassed by prison guards, likely on Zansul's orders for attacking Meno. Later, he is told by a prisoner Ganno about a cellar in Zansul's room. At night, Sasuke gets out of his cell to find the cure, but he encounters Meno once again. This time, Meno's claws are dipped in poison, and the monster manages to scratch Sasuke, thus weakening him. However, Sasuke manages to evade him, and the new nurse finds him on time.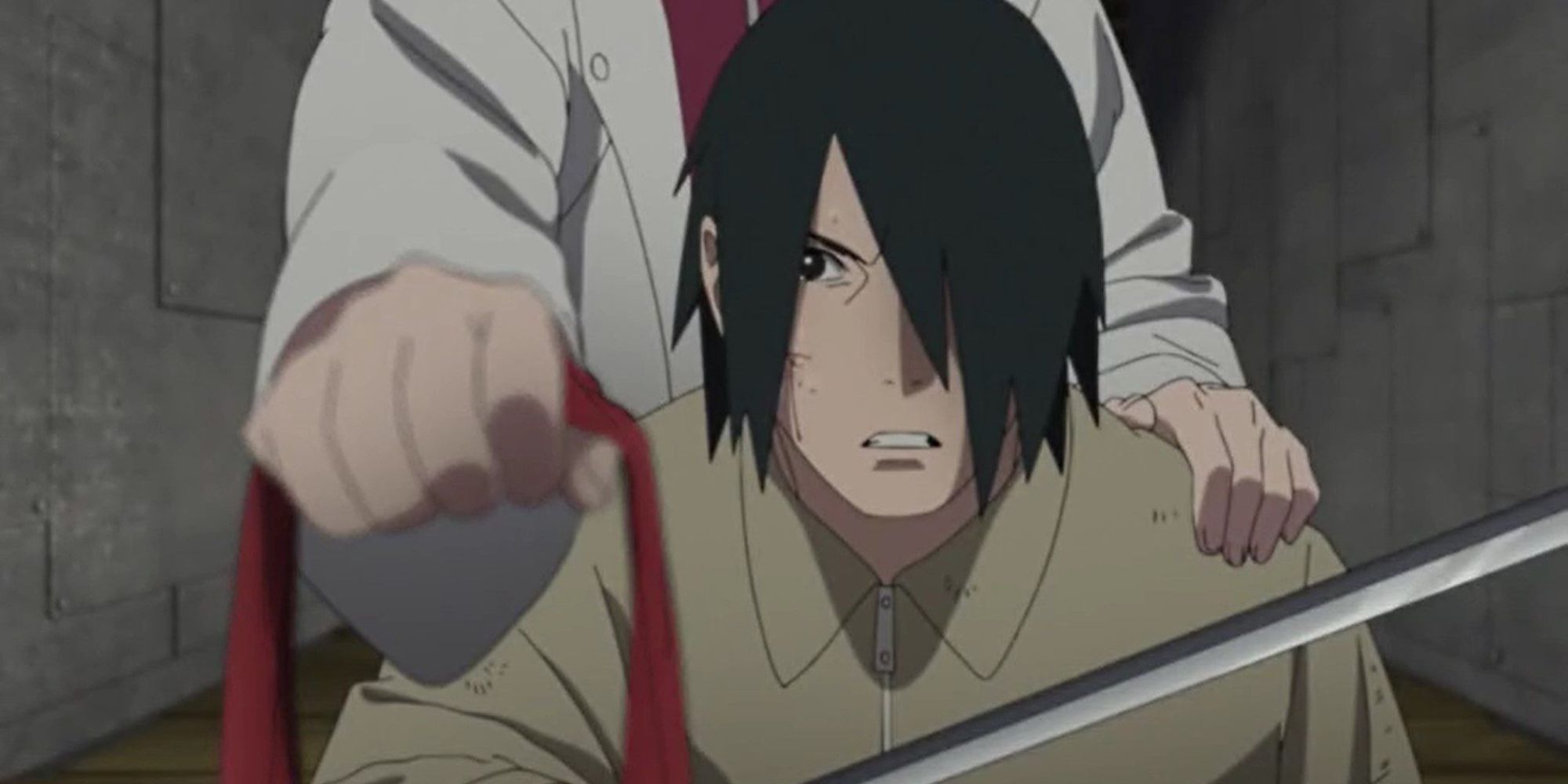 The new nurse turns out to be Sakura in disguise, and Sasuke informs her about his findings, telling her about the book regarding Sage of Six Paths and the cure known as Ultra Particles. But, finding Ultra Particles is not that easy as they could only be recovered using the Map of the Heavens. A prisoner named Jiji overhears their discussion and finds out they are married. He promises to keep it a secret and tells them about Penzila, another of their cellmate, who might help them locate the map.
Sasuke learns from Penzila that the map might be in the basement, and it requires Zansul's permission. However, he wins the key in a gamble with Penzula, after which Sasuke and Sakura enter the library. There they find paintings of the Nine-Tailed Beast, Ten-Tails, and the one who built the place. But as they are completely unaware of its use in their mission, they decide to further investigate Zansul's office. A prisoner is shown at the end hearing their plans.
NEXT: Best Anime To Watch On Netflix