Episode 11 will finally conclude the match between Team Z and Team V.
Blue Lock Episode 11 will be released on Saturday, December 17th 2022 at 11:00 AM PST. TV Asahi will air the new episode in Japan, while international fans can enjoy it on Crunchyroll. Netflix is also airing the series, but only within select regions of Asia, which includes India, Japan, Singapore, Hong Kong, Philippines, Malaysia, and Thailand. As the episode will follow a simultaneous release schedule, here are is the release time for Episode 11 of Blue Lock in different timezones:
Pacific Time: 11:00 AM PST
Central Time: 1:00 PM CST
Eastern Time: 2:00 PM EST
British Time: 8:00 PM GMT
European Time: 9:00 PM CEST
Indian Time: 12:30 AM IST (Sunday)
RELATED: Best-Selling Manga Series Of 2022
Throughout the course of Blue Lock, we have seen some exciting matches, but the one with Team V far exceeded everyone's expectations. The match was not just exciting from the viewer's point, but it acted as an awakening for several characters of the series as well. Now it's time for the new episode, which is highly awaited as it will finally bring a conclusion to the match.
What Happened Previously On Blue Lock?
Much to the disbelief of Kuon, Team Z was able to score three goals against Team V with just ten players. Team Z was then filled with confidence and was looking to score their fourth goal. On the other hand, Rio is terrified of Team Zs awakening and can't come up with a winning strategy. Here's when Nagi awakens and actually starts enjoying soccer, quickly picking up his first goal of the match, making the score now 4-3.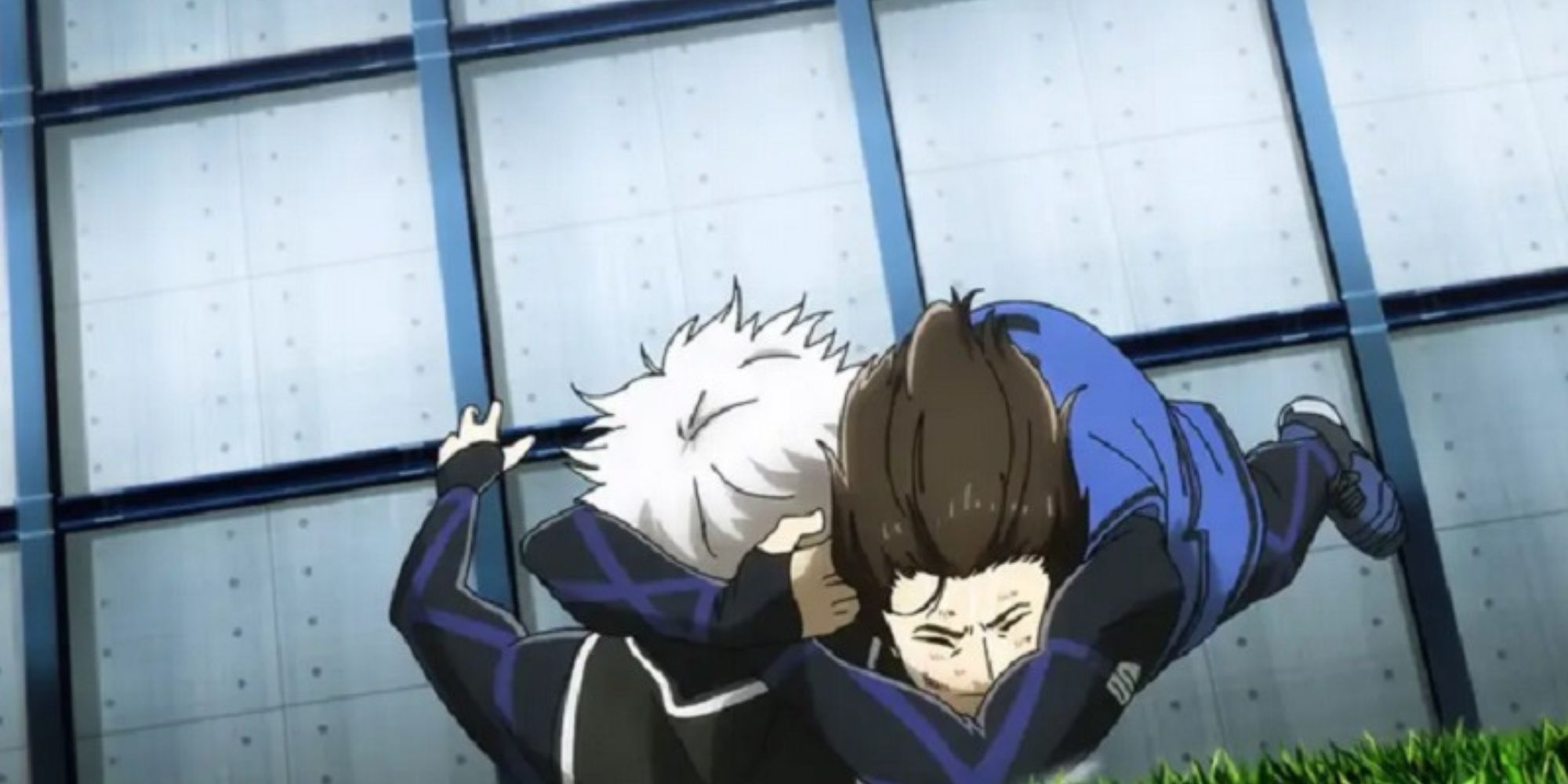 Isagi is terrified to see that they have awakened a monster. Team Z strategize to strengthen their defense, but Raichi argues to keep focusing on their attacks. Chigiri takes the ball and uses his usual trick to pass it on the empty side, but Nagi anticipates his move and reaches for the ball. But Isagi further reads Nagi and takes the ball from him, and passes it to Chigiri again. He shoots the ball, but it hits the poll. Gagamaru is in position, but Rio saves the goal this time. Finally, Kunigami scores the goal, bringing the score to 4-4. Isagi understands the way how he is able to foresee the future in the field.
We then see a small flashback of Kuon's life, how he always wanted to be a great footballer, but none of his teammates were serious about the game. That's when he gets the offer to enrol in Blue Lock, and he decides to walk alone on the path. Zantetsu passes the ball to Nagi, who is about to score the fifth goal, but Kuon leaves his desire to stay on the top and grabs Nagi, saving the goal. Kuon receives a red card, and Team V gets a free kick. Team V makes multiple attempts to score a goal, but Team Z stops all of them. Only three more minutes are left in the game, and Isagi gets the ball at the end of the episode.
NEXT: Most Underrated Anime Series You Shouldn't Miss Watching