Bethesda's highly anticipated space exploration game Starfield is now due to release on September 6, the publisher announced in a new trailer video Wednesday morning.
The newest release date target for the game comes after the previous promise of a November 11, 2022, release was eventually pushed back to an amorphous "first half of 2023" window. Starfield's development was announced in 2018, but we had to wait until last June before we finally saw our first slice of "No Man's Skyrim"-style gameplay.
The new launch date announcement trailer intercuts shots of space stations and massive castle-like spires on barren planets. An unseen narrator talks of "another one of those big anomalies" and encourages the player to "uncover the source of it all."
It all ends with some extremely 2001: A Space Odyssey-style shots of an astronaut floating amid a set of giant, spinning circular rings in the vast expanse of space. More details will be revealed in a "Starfield Direct" video presentation on June 11, Bethesda says.
"We know you've waited a long time to play something new from us," Starfield director Todd Howard says in the announcement video. "Believe it or not, we're kind of the same. We miss it."
Howard goes on to promise a game that will have "many of the hallmarks that you'd expect from us, but it's also a very unique experience… We have poured ourselves into this game, and even I'm surprised how much we can pour. It is large."
Starfield will be among the first Microsoft-published games to be offered for a $70 MSRP, a price Microsoft says "reflects the content, scale, and technical complexity of these titles." The game will also be available to Xbox Game Pass subscribers on launch day.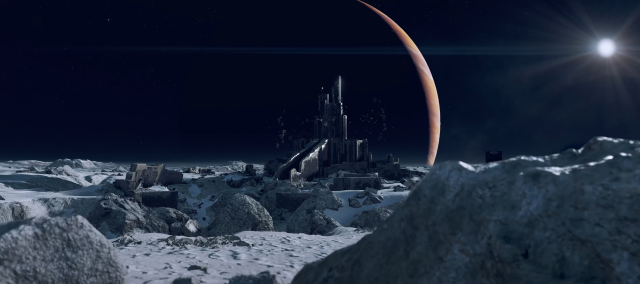 Starfield will also be exclusive to Xbox and PC, a move that caused Bethesda VP Pete Hines to apologize to PS5 owners in 2021. And the exclusivity comes even as Microsoft promises major franchises like Call of Duty won't be Microsoft platform exclusives if and when the company's proposed purchase of Activision is finalized.
Starfield's release will now come months after Redfall, Bethesda's long-in-development supernatural shooter that has also faced delays. That title is now set for a May 2 release on Xbox and PC after a previous target of "summer 2022."
Listing image by Bethesda